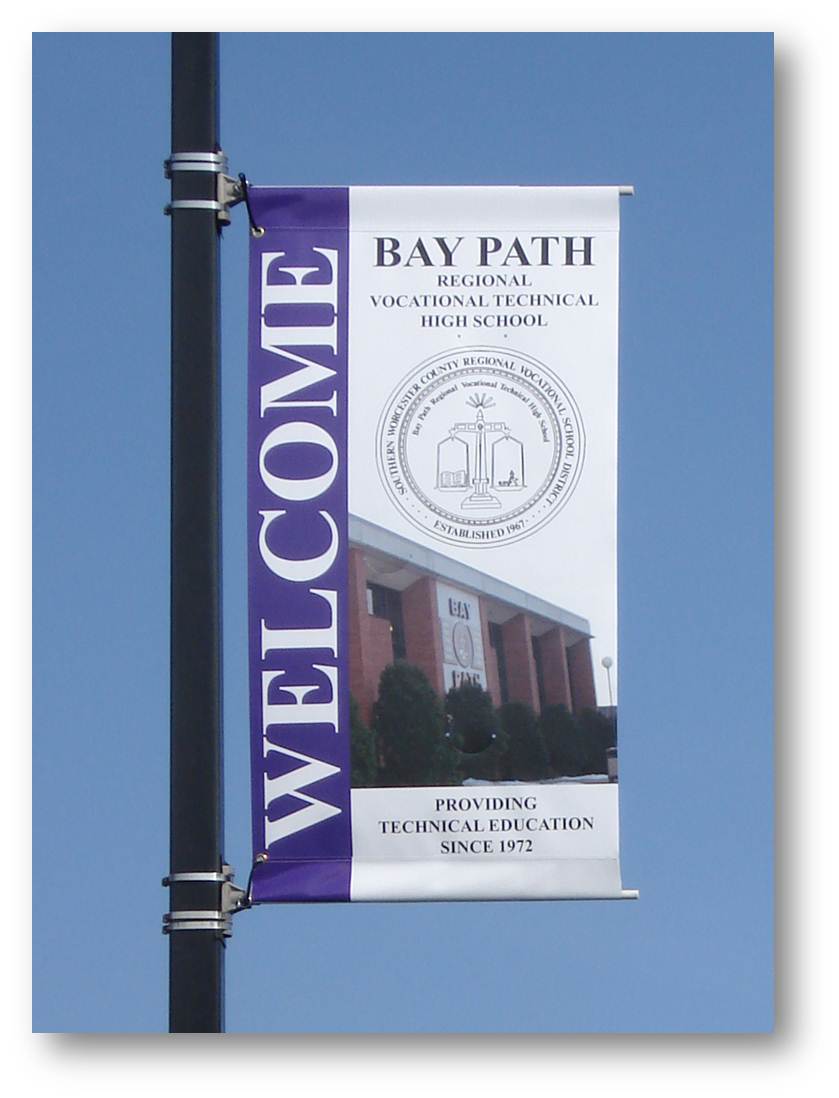 The popularity of street pole banners, also called light pole banners (or simply pole banners), continues to grow. Pole banners are an inexpensive but effective way to advertise and can also bring event promotions to life with bright, vivid colors to ensure eye-catching consumer appeal.
Doelcam Display is a sign company based in central Massachusetts that provides a variety of digital signs and graphics to large and small corporate and organizational clients in the region. They recently completed a street banner project that involves thirteen different double-sided banners on street pole mounts.
The facility, a public vocational High School in Charlton, MA, rests on top of a large hill and exhibits continuous strong winds. Doelcam Display's goal was to produce a combination of heavyweight, very durable opaque banners mounted to a strong, yet flexible, pole mounting system. They achieved this combination using Herculite Bantex 18oz 2-Sided reinforced vinyl fabric along with a very heavy duty spring mount pole system capable of "spilling" a portion of the wind load. The banners were printed on both sides using a Roland Versacamm Printer with an Eco-Solvent ink system and then finished using both banner tape and double stitching for extra strength and durability.
Digital Fabric Media Project

Sign Company: Doelcam Display, Inc. (www.doelcam.com)
Designer: Norman MacLeod
Project: Vocational High School in Charlton, MA
Fabric: Herculite Bantex 18oz 2-Sided