Vinyl Custom Banners - The Best Option For Advertising
One of the tested and proven channels of advertising lies in the use of Herculite banners
---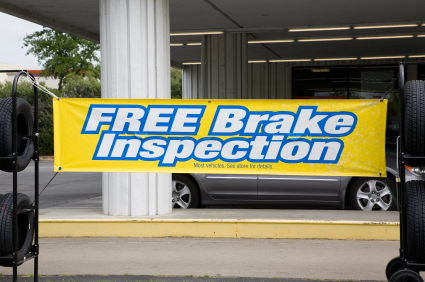 To stay at the very top of the competition, companies have to use different innovative ways to reach out to their customers. One of the tested and proven channels of advertising lies in the use of Herculite banners. A creative banner will turn heads, and capture the attention span needed to deliver that deal sealing information. This however means that the banner should not only be attractive to the eyes and versatile to endure the weather but also be well structured so that its audience gets the message at a glance.
Custom made vinyl banners get the message across, at a lower cost
The other expensive option of advertising is the use of the mass communication. This includes normal TV and cable TV. While this gives your company the chance to reach out to a huge number of people, it might be confined to those who have the time to sit down and watch TV. In addition to this, mass communication advertising is much more expensive than using 13 oz banner material to make banners that sit in strategic places waiting to pry on passer by and people who actually have no time to seat down and go through the commercial.
Vinyl banners are versatile; they will serve you for a while
One of the benefits of vinyl banners comes from the fact that they can take a lot of mishandling and still remain in a presentable condition. This means that you can transport them from one place to another without damaging them or leave them out in the scorching sun to no bad effect. Actually, the only thing that might harm your vinyl banners would be a vandal or extremely high wind.
Since they are custom made, they stand out of the crowd and demand for the attention they deserve
Human beings have the inherent behavior of identifying with things that stand out of the crowd. Needless to say, venturing out into the world of vinyl banner advert will add you to loads of other companies and brand names that got there before you. What creates the rift between success and failure in vinyl banner advertising is actually what you have printed on the banner. With custom made banners, you can not only come with different messages but also designs that guarantee you of getting the eye time you need to pass the information about your brand to the masses.
Easy to install, you just need to get on location and hang it up
This is one of the most notable benefits that Bantex vinyl banners give to their customers. Since they can be created to suit your specific target advertising areas, it is easy to come up with designs that will snugly fit into the intended space without any hassle. For instance, you can design small banners from Bantex 13 oz banner material that will be useful indoors, or go for huge banners with hanging hardware to take the space between two trees.
In the optimization of production, customer awareness and cost of production play a major role. Most markets have a free and informed customer base meaning that much has to be invested in sending the right messages to them and also cancel out any stereotypes about a specific product. However, companies should ensure that the advertising part does not go beyond their financial means and end up as a stale investment. This calls for the need of efficient and versatile advertisement options- custom made vinyl banners