Powered by Innovation, Proven by Performance.
For more than 60 years, Herculite has been a leader in manufacturing flexible PVC composite textiles for applications that demand exceptional aesthetics, durability, and return on investment.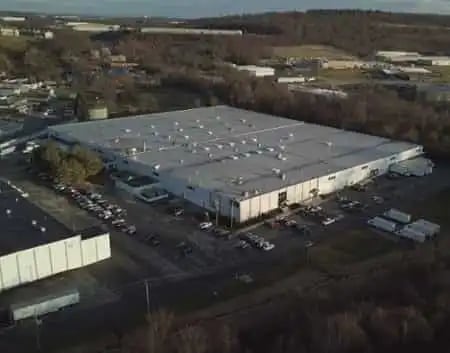 THE LEADER IN PERFORMANCE FABRICS
Welcome to Herculite
Herculite has been an innovative fabric company specializing in high performance flexible composite textiles for more than 60 years. As one of the founders of the synthetic fabrics industry, Herculite pioneered the use of PVC composite fabrics in the healthcare industry. Today, the Herculite fabric company provides a vast array of brands, products, marketing, design, manufacturing, consulting and technical expertise for the benefit of our customers.
Herculite's brands encompass solar protection, marine, tents and structures, health care and digital media. Our state-of-the-art manufacturing and R&D centers in Pennsylvania and Florida provide customers with the advantages that are only possible when working with a reliable, U.S.-based resource for customer service, technical support, and product development.
Our mission is to help our customers grow their business by delivering products and services of exceptional value distinguished by their quality and innovation on time, every day. In return our customers reward us with the privilege of being their solution provider. Simple.
HERCULITE MISSION STATEMENT
Our Quality
Quality is about more than a certification or the exceptional performance our products and services. Unlike others who talk about their quality "process," we reject the notion that a perfectly documented, certified cement life jacket makes for a good swim.
To us, Quality is hands on and all attitude. It's about our products, speed, flexibility, teamwork and attention to detail. More importantly, it's about how we view our obligations to our customers and how we respond to their needs.
Our Innovation
Innovation is built on the ability to understand emerging needs, visualize solutions, and delivering to our Customers innovative products and services that help them grow their business.
To translate innovation into measurable value for our customers we use a collaborative process focused on enhancing the total cost of ownership. This enables us to formulate solutions, outline actions, identify specific milestones, responsibilities and achieve the desired goal.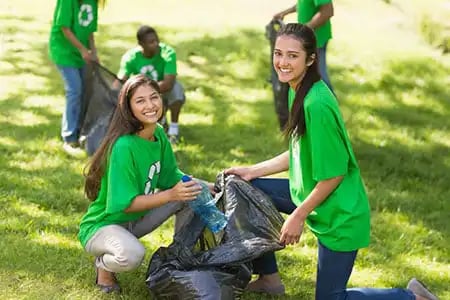 Our Community Engagement
Herculite Gives is dedicated to creating a legacy of community engagement.

Together, with our Associates, we contribute to a variety of charitable organizations seeking to improve our communities, provide for the health and well-being of our neighbors in need, and educate our future leaders.

We are grateful for the opportunity to pay our success forward by supporting those who are working to make a difference in the lives of others in order to better our communities, our industry, and our society.
HERCULITE CAREERS
Herculite is for you!
Through training programs, benefits, PTO, health insurance and an assortment of associate perks, we continuously work to strengthen and improve our culture of teamwork by investing in our associates' personal and professional growth and fulfillment. If you are looking for an employer where you belong…a new "home" where you can have career growth…an employer who cares about their associates and appreciates their hard work.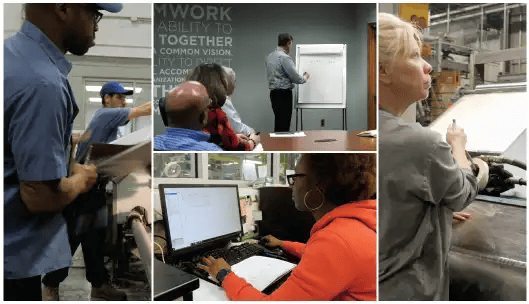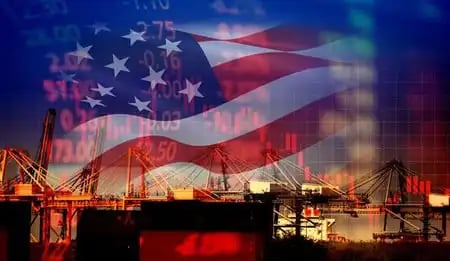 AMERICAN MADE FABRICS
From our campus
in York, Pennsylvania
Herculite started manufacturing in the American industrial heartland more than 60 years ago. An early innovator in synthetic fabrics, we went on to become a leading producer of rugged, high-tech textiles for numerous industries.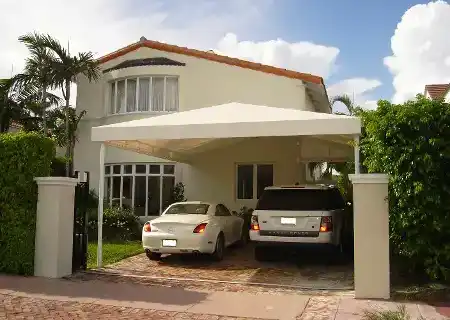 High performance awning and shade fabrics engineered for outdoor commercial & residential awnings and canopies.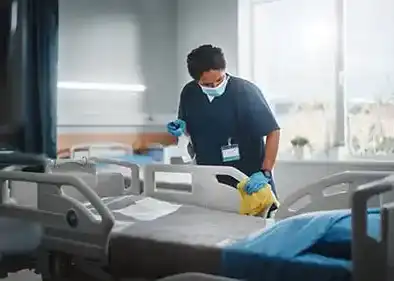 Sure-Chek® brand medical fabrics are the original health care fabrics that were patented for use in medical environments.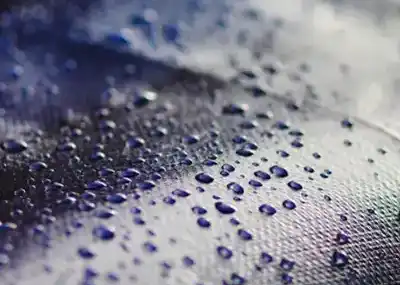 Herculite produces high performance custom and industrial fabrics for a wide range of demanding environments.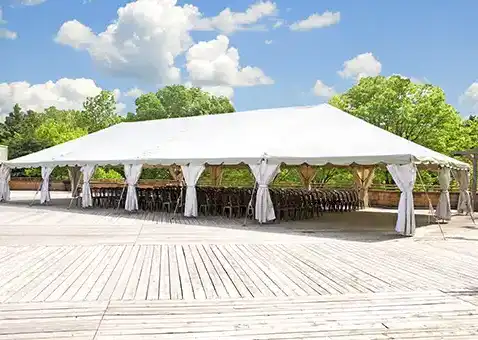 Tent and Structure Fabrics from Herculite fulfill the full range of tent and semi-permanent structure needs.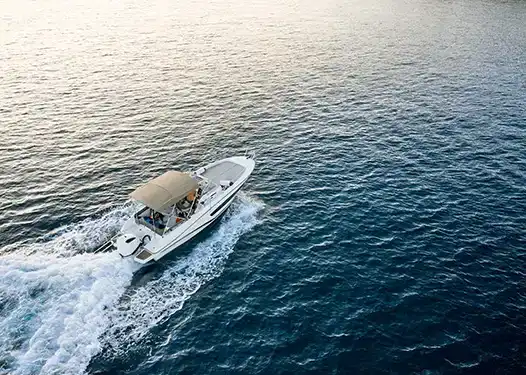 For all pleasure craft, power or sail, the marine fabrics by Herculite® provide the best answer for fabric accessories.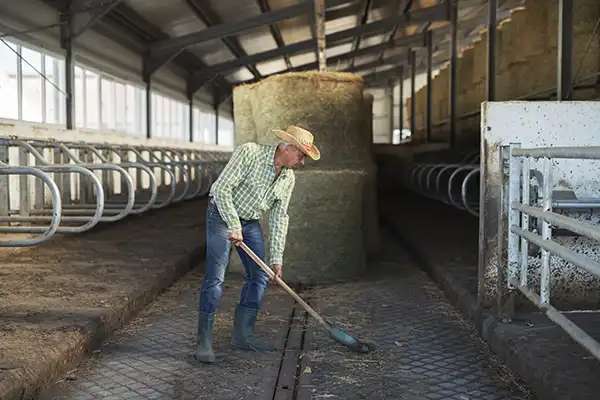 Herculite's long-life curtains are the industry standard for the poultry, hog, and dairy markets.
Where are your products made?
Most of our products are made at one of our two manufacturing facilities located here in the United States of America. Our main facility is located in York, Pennsylvania, where we manufacture most of our flexibile composite textiles. We also maintain a manufacturing facility in Fort Lauderdale, Florida where we make our clear vinyl products like Strataglass and PanoramaFR.
How do I purchase your products?
Most of Herculite products can be purchased directly from our customer service department. If you are interested in receiving a quote on a specific product, please submit a request via our "Contact Us" form.
Herculite Awning, Graphics, and Marine fabrics are sold through distributors currently. If you wish to purchase those fabrics visit one of our distributor locators to find the closest location to you.
How do I work at Herculite?
Herculite's employees are the key driver to our success as an organization. We offer excellent benefits, salary, and working environment. If you are interested in joining the team, visit our Careers page to learn more.
I need information on a product.
Herculite's website has a lot of valuable information on our products. You can find everything from welding guides to swatch cards, to cleaning information. If there is a specific piece of information you can always submit a request via our contact us form and someone will be in contact within 24 hours.
Environmental Statement
It is our commitment as a forward thinking corporate citizen to be a good steward of our environment. We are committed to increase our understanding and impact on the environment. We understand all products have an environmental footprint. For decades Herculite has been an industry leader in eliminating unwanted and undesirable additives in our raw material supply chain and we will continue that commitment.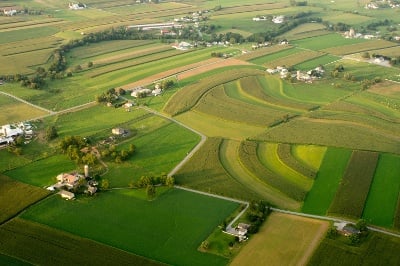 The Latest from Our Blog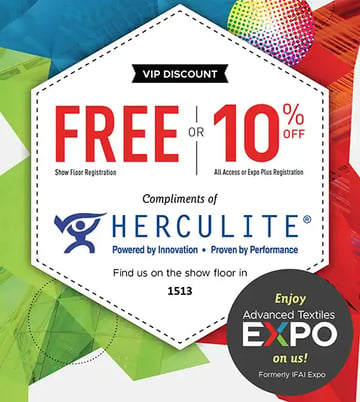 Visit With Herculite and Strataglass Herculite is excited to attend the Advanced Textiles Expo this year. We will have a complete collection of our innovative fabrics and our team of fabric experts to...