About Herculite
Herculite is the industry-leading provider of high-performance laminated and coated fabrics flexible composite textiles for healthcare and medical equipment, awnings and pool covers, digital media, banners, billboards and graphics, marine and boating. We pioneered the development of flexible composites more than 50 years ago. By using a broad range of polymers and controlled release technology, we manufacture industry-leading high performance technical textiles.
Through training programs, benefits, PTO, health insurance and an assortment of associate perks, we continuously work to strengthen and improve our culture of teamwork by investing in our associates' personal and professional growth and fulfillment. If you are looking for an employer where you belong…a new "home" where you can have career growth…an employer who cares about their associates and appreciates their hard work...
Herculite is for you!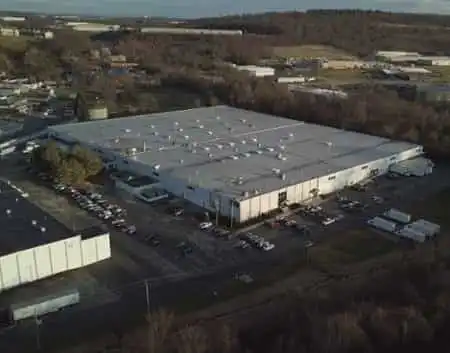 Comprehensive Benefits
Herculite provides full health, dental, and vision insurance with the option for Health Savings Account.
401k Plan With Company Match
Employees are eligible to participate in the company's 401k with company matching available.
Paid Time Off and Holiday Pay
Herculite offers generous paid time off and holiday pay throughout the calendar year.
We Care About Our Associates!
Our associates are an integral part of what makes Herculite a successful organization.

Health insurance

Paid time off

401(k)

Dental insurance

Vision insurance

401(k) matching

Disability insurance

Tuition reimbursement

Travel reimbursement

Paid training

Employee assistance program

Health savings account
Herculite Products, Inc. provides equal employment opportunity without regard to race, color, sex, age, handicap, religion, national origin, marital status, sexual orientation, physical disability or veteran status. Reasonable accommodations will be made to qualified individuals who are covered under the Americans with Disabilities Act (ADA). This applies to all areas of employment, recruitment, hiring, training and development, promotion, transfer, termination, layoff, compensation, and all other conditions and privileges of employment in accordance with applicable federal, state, and local laws. We are fully committed to this concept and to obtaining the cooperation and understanding of this effort by all our employees.