OUR PRODUCTS
Herculite®: Tent and Structure Fabrics
Herculite Tent and Structure Fabrics are engineered, manufactured and supported by Herculite, Inc., a privately owned global company headquartered in Emigsville, Pennsylvania. For more than 60 years, Herculite has been an innovative leader in flexible composite textiles for demanding applications that range from solar protection to healthcare.
Tent and Structure Fabrics from Herculite fulfill the full range of tent and semi-permanent structure needs. Tent rental companies depend on Herculite's Architent® brand, while Architent Excel® is a recognized leader for expansive semi-permanent structures. The Architent Showtime® line from Herculite offers the industry's broadest array of bright colors for special attractions, while tents for warfighters are supported by Herculite Military Fabrics.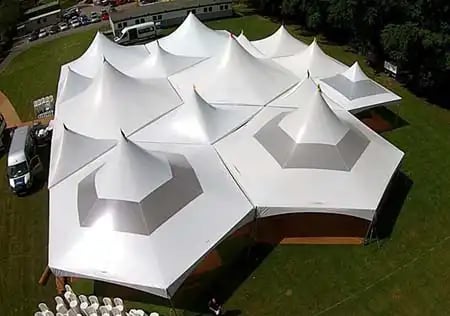 The Rental Company Owner's Guide to Tent Structures
The tents you offer are essential to your rental company brand. That's why it's essential to carefully source every tent aspect, from the frame to the fabric exterior. How do you get a product best suited to your company's needs?
In this guide, you'll discover:
The three big questions to ask yourself before you buy
Valuable insight into different fabric types
Tips on selecting the right fabric manufacturer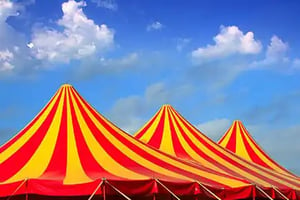 Bright Glossy Colored Finish
Available in in Translucent or Blackout
Fourteen Beautiful Colors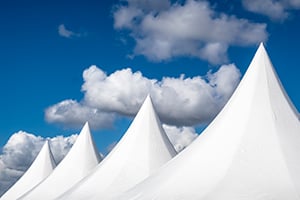 Industry-Leading White Tent Fabric
Integrated Broad-Spectrum Antimicrobial
Strong, Durable, and Easy to Clean
Benefits of Herculite Performance Fabrics

Unique Approach
Herculite's unique approach to engineering composite textile solutions specifically to our customers design requirements helps our customers to maximize their ROI.

Comprehensive Solutions
Herculite has a variety of composite manufacturing solutions that can be utilized to best fit the unique requirements of your application. Contact a design specialist to talk about your specific needs.

Easy to clean and maintain
Regardless if the tent is permanent or a rental, you will want to make sure it looks good. Herculite's fabrics are easy to clean and resist fading, fraying, and mildew growth.

American Made
With our fabric being manufactured in the USA we maintain a extremely high level of quality, responsiveness, and design flexibility for our customer partners.
Easier to Maintain
One secret to maintaining your party tent: choosing a high-grade, top-coated specialty fabric. Higher quality materials last longer and perform better, especially when faced with inhospitable conditions.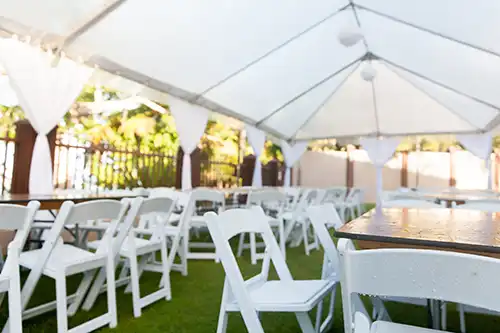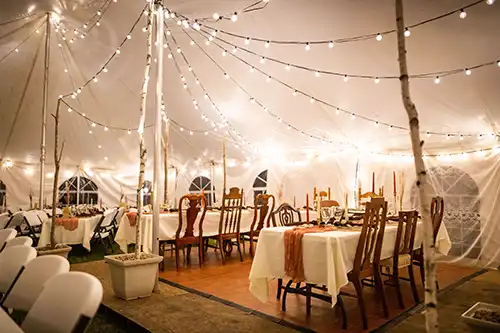 Tent Fabrics Enhance Your Event
Tents with blackout material also allow for controlled lighting. Users can string lights and lanterns, and get creative while illuminating the interior, because the blackout material is doing it's job; providing a canvas.
Valuable Asset
Commercial tents which are regularly cleaned and maintained with the proper techniques don't just look better, they remain in good condition for longer, giving you a better return on investment.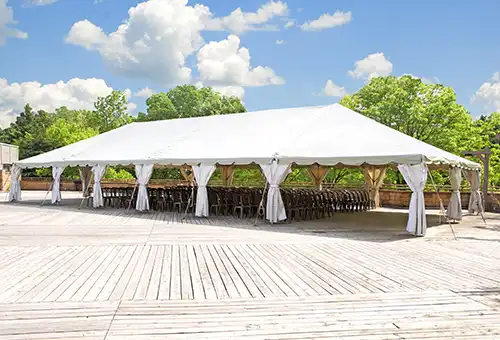 Our mission is to help our customers grow their business by delivering products and services of exceptional value distinguished by their quality and innovation on time, every day. In return our customers reward us with the privilege of being their solution provider. Simple.
HERCULITE MISSION STATEMENT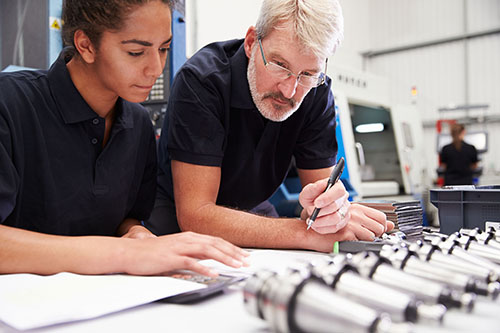 CUSTOM FABRIC SOLUTIONS
Custom Engineering Fabric Offering
When a project requires specific features or attributes, our experienced development team will customize a product to meet your need. As you develop these new applications Herculite welcomes the opportunity to improve your bottom line. Please contact Herculite's Customer Care Department at 1-800-772-0036.
The Latest from Our Blog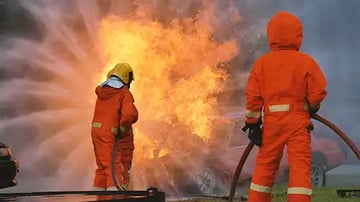 Let's take a look at inherently fire-resistant fabrics. Before we start, it's important to note that no fabric is fireproof; given enough time, it will burn. That being said, some materials out there ...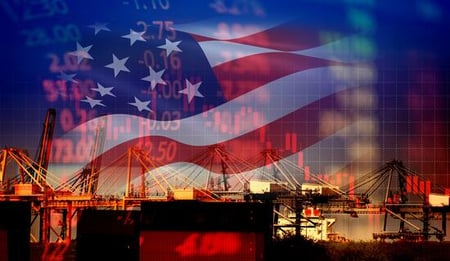 AMERICAN MADE FABRICS
From our campus
in York, Pennsylvania
Herculite started manufacturing in the American industrial heartland more than 60 years ago. An early innovator in synthetic fabrics, we went on to become a leading producer of rugged, high-tech textiles for numerous industries.