The Event Rental Company Owner's Guide to Tent Structures
Introduction
The tents you offer are essential to your rental company brand. After all, your offerings' color, shape, and quality will determine the kind of clients you attract (and what those clients have to say about you to their friends). Not every tent suits every client, and providing the wrong tent can hurt your reputation and bottom line.
That's why it's essential to carefully source every tent aspect, from the frame to the fabric exterior. How do you get a product best suited to your company's needs when shopping for an outdoor tent fabric? How do you know you're getting it for the best price?
In this guide, you'll discover:
The three big questions to ask yourself before you buy
Valuable insight into different fabric types
Tips on selecting the right fabric manufacturer
And more
The three big questions
To determine the best tent for your company's specific needs, start by asking yourself these three big questions:
Question #1: How permanent is this structure?
Permanent: Permanent or long-term tent structures stand in for brick and mortar buildings for sustained periods. They must be made from weather-ready durable materials, such as UV-resistant fabric, that is selected to meet local climate expectations and needs. Finding suitable materials for permanent tents isn't easy. For example, a product like Architect Beyond Coated is a rare example of an outdoor fabric engineered to meet the demands of long-term outdoor use.

Semi-permanent:

Semi-permanent tent structures bridge the gap between permanent and temporary use cases. They provide shelter for weeks or months during a county fair or seasonal concert run, for example, then return to storage when not in use. Semi-permanent tents need to be both durable enough to weather life outdoors and also designed to withstand the rigors of downtime. The fabric selection on these tents is essential — a balance must be struck between ruggedness, mold and mildew resistance, and ease of maintenance.
Temporary: Temporary tents are bread-and-butter products for many rental companies. Used for fundraisers, weddings, and other public events, they usually don't spend more than a weekend in one place. That doesn't mean that each structure needs to be any less durable, of course — set up, transportation, and storage wear out the low-quality fabric as quickly as sun and rain. The fabric for temporary tents should be pliable, lightweight for transport, and designed to look sharp on the go—a tall order for any material and one that only a few rare manufacturers can fulfill.
Question #2: What natural tests will this tent face?
Could you review where the tent will be located and how this will affect your selected materials? Here are three sample test cases to give you an idea of what to consider: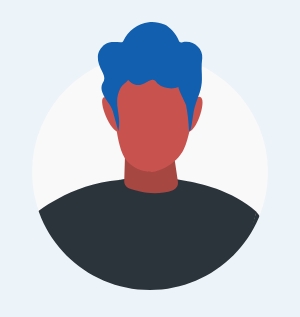 James, New Orleans, Louisiana:
Weather along the Gulf Coast is famously unpredictable, but one thing is certain: it will be humid. Frequent summertime rain and high humidity mean mildew-resistant material with Rain-Kleen treatment is the right choice for James.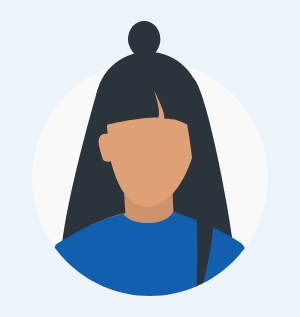 Margerie, Glendale, Arizona:
Margerie's tents will face a lot of hot weather, gusty winds, and tons of sun exposure. She should prioritize UV resistance when selecting a material to prevent fading and premature cracks and tears.
Carlos, Kennebunkport, Maine:
Carlos keeps most of his tents in storage during the long Northeast winter. Low warehouse temperatures can cause certain fabrics to become brittle, leading to creases and cracks. Carlos needs to check the temperature guidelines for the material he chooses.
Question #3: Who is your end user (and what matters to them?)
Different clients have different needs and tastes. Knowing what types of events the tent structures are likely to house — weddings, corporate gatherings, fundraisers, and so on — will dictate what fabric attributes you should prioritize.
Take a wedding or high-end fundraiser, for example. Photography will be an essential aspect of the ceremony, which puts the light quality inside the tent at center stage. Tiny rips and tears in the tent fabric can create pin holes that ruin photos (and, all too often, tarnish once-in-a-lifetime moments). If you regularly service this type of client, the investment into pinhole-proof fabric makes fiscal sense.
Even color is a decision that weighs heavily on your end user's tastes. Traditional white tent fabric is a safe and intelligent choice if your company services many upscale events. When you tend to work with startups or festivals, more colorful selections will be popular (in this instance, Showtime fabrics, available in 17 high-gloss colors, can't be topped). Before choosing a fabric, consider the tastes of your target client.
Extra credit: Do you know if your rental tent needs side walls?
Side walls help create a more intimate and private experience shielded from wind, rain, and intrusive sunlight. They also block out most natural light and foot traffic and stifle airflow within the tent.
The decision to include side walls or not (or, a third choice, to use transparent acrylic window panels) is highly situational and will weigh heavily on the local climate and your client's preferences.
Fabric factors to consider
Nowadays, rental tents are available with dozens of fabric compositions, weaves, and finishes to choose from — not to mention numerous manufacturers vying for your attention. How do you find the right fabric for your company's needs? Consider these factors in your decision making:
Durability
Ask any rental company owner what makes a tent fabric stand out and they'll say "durability." It's the factor that takes the pressure off event planners, ensures a safe and comfortable space for guests, and cuts down on time spent repairing tents after the busy season. But what does durability really mean?
Most durability comes down to offsetting four factors that degrade fabric. They include:
Over time, sunlight causes outdoor textiles to fade, become brittle, and eventually crack.
Store damp textiles, and you run the risk of unsightly mold and mildew, which will smell and eat away at your material over time.
Scrapes and scuffs happen. Is your textile designed to be rugged in the face of wind, grit, setup and breakdown, transport, and more?
Long-term storage can create creases in some fabrics, leading to weak points and tears. Variations in storage temperature can weaken the low-quality material.
Thankfully, outdoor textile engineers have found solutions for these problems. For example, StarFree Blackout pinhole protection helps prevent tiny rips and tears from abrasions, while Rain-Kleen top coating keeps fabric dry to prevent rot.
Waterproofing
While nearly all fabrics made for outdoor use are water resistant to some extent, not all are waterproof. That misunderstanding by the rental company can spell disaster when a downpour opens up during a wedding ceremony. For that reason, waterproofing is a must for centerpiece tent structures, especially in climates where wet weather is typical.
Unexpected showers are only part of the waterproofing equation. Tent fabric that lacks adequate water resistance can retain moisture after prolonged exposure, leading to mold and mildew stains that are difficult to remove.
Aesthetics
A rental tent's size and dramatic impact at many events will make it a central focal point. Wedding planners see tents as part of the ceremony, as essential as floral arrangements and lighting.
As a rental company buyer, you want to choose a tough and durable fabric that also needs to meet certain aesthetic expectations. Selecting a material is as much about choosing a texture or color as it is about technical specs. Minor differences in weave and color tone can make a big difference, too.
Fabric selection will also be impacted by the aesthetic choices you make in your design. Pole and frame tents have different fabric needs (more on later). If you add side walls or transparent windows to increase natural light, that decision involves sourcing additional textiles.
Flame Retardancy
State and local law stipulates that nearly all outdoor textiles sold in the US need to be made from flame-retardant material. Like waterproofing, you should know that different classes and ratings for fire safety exist for these materials.
All reputable tent fabrics sold today will meet the national NFPA 701 standard, and most will meet the more stringent guidelines set by California. All Herculite products meet both the NFPA and CSFM requirements. Could you check with your local fire department for local regulations and more information on fire safety?
Pinhole protection
Some rips and tears are small enough to evade the eye during a routine inspection. Pinholes create tiny columns of light inside the tent when vinyl is perforated or abraded.
While pinholes are troublesome as a sign of wear and tear, they can be incredibly detrimental to rental tent companies that work with wedding planners. Tiny points of light ruin photographs and make documenting critical moments in a ceremony near impossible.
In depth: Tent structures
When selecting a fabric, it's important to tailor that decision to the bones of your future rental tent. The structure of the tent creates wear points that can influence the performance of your outdoor fabric selection.
The two most common tent styles are frame tents and pole tents. Here's a breakdown of how each impacts your fabric selection:
Pole Tents
A classic design that still inspires excitement today, pole tents are supported by one to several poles that create a tall peaked silhouette like a classic carnival tent. They are staked to the ground, and typically mounted over grass or soft turf.
Pros
Beautiful profile with high ceilings
Billowing fabric and tall beams creates decorative opportunity with string lights
Simple construction makes set up and storage easy
Cons
Can't always be set up over hard surfaces like asphalt or concrete
Tall profile can be unwieldy in high wind environments
Poles can present a tripping hazard on dance floors
Frame Tents
Frame tents are freestanding structural tents that use a network of peripheral supports to "frame out" the interior. They provide an open floor with no obstructions from poles, and they don't require staking to set up.
Pros
Unobstructed open floor plan ideal for wedding receptions
Can be set up on any surface, including concrete and asphalt
Maximum square footage on the ground
Cons
Lower ceiling means less dramatic visual impact
Freestanding structure requires additional set up
More contact with metal frame means more potential wear points on fabric
Types of fabrics
What kinds of fabric are most commonly used to build outdoor event tents? There are dozens of different brands and features available, but they tend to boil down into seven basic categories:
Vinyl
Acrylic
Canvas
Polyvinyl composites
Polyester
Rayon
Nylon
Most of these categories are made using synthetic material, and each comes with its benefits and challenges. When weighing costs and benefits — say, increasing durability or water-resistance versus your price tag — material is really where the rubber hits the road.
Water Resistant
Waterproof
Durability
Breathability
Canvas
Water Resistant
No, unless treated
Each material has its strengths. Solution dyed acrylic is a soft-touch UV resistant fabric that's popular choice for nautical use, where its attractive weave and water wicking qualities make it a winner. Polyvinyl composite is among the most water-fast choices on the market, which is why it's a popular tent material for damp and humid climates. Lightweight polyester is affordable, easy to transport, and highly breathable, but it can degrade quickly under prolonged UV exposure.
Have questions about which material is best for your needs and budget? Talk to an expert at (800) 772-0036.
How to choose a manufacturer
When event rental companies set out in search of the best fabric for the job, many don't realize that selecting the right product manufacturer is equally important.
Technical specs indicate performance capabilities under ideal circumstances, but a manufacturer's reputation serves as a valuable confirmation of service, honesty, and product consistency. Buying large amounts of outdoor textile is building a relationship with a manufacturer— you want to know that you're in good hands.
When selecting the right manufacturer for your new rental tents, consider the following:
Country of origin
Where an outdoor fabric is manufactured can be an indication of product quality. A lot of imported fabric is made with very little oversight from the home office.
In many cases, imported textiles are made to dubious standards set by overseas authorities in key categories like chemical composition and quality assurance, not to mention substandard environmental and labor protections. American-made material may come with a higher price tag, but it's usually made to a higher standard. That matters.
Even high quality imported material may not always be there when you need it. Supply chain disturbances, shipping lag, even simple customs processing can grind necessary returns, replacements, and restocks to a near halt. Selecting a stateside manufacturer on the other hand keeps your supply chain close at hand.
Awards and certifications
Industry certifications and awards cut through the marketing static to give you the straight truth about high quality products. A company that achieves ISO 9001:2015 certification, like Herculite for example, will come with that International Organization of Standardization's reputation behind it.
Industry awards are another valuable metric for assessing product quality. Buy from the winner of the InTents Magazine "Best Tent Fabric Supplier" award and you're sourcing product with the assurance of their readership and editorial team.
About Herculite tent fabrics
Herculite has been manufacturing the highest quality, award-winning performance textiles for more than 50 years. Every textile Herculite sells is made start-to-finish in the USA for unmatched quality assurance and customer service.
Some of their most popular tent fabric brands include: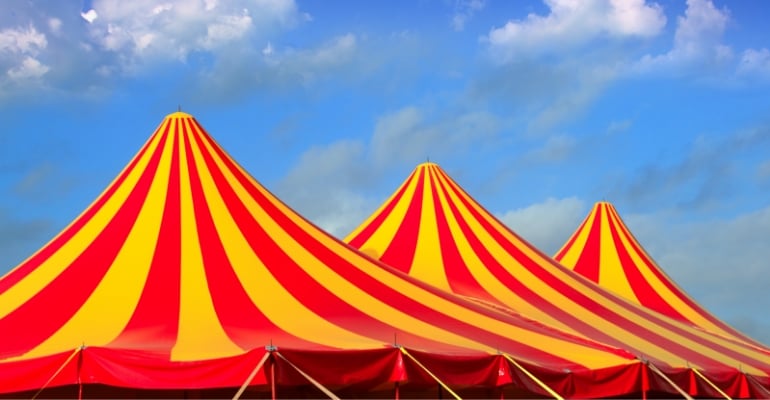 Architent®
The industry standard for rugged tent rentals. Architent is a proprietary PVC formulation for excellent resistance to UV degradation and cold temperature flexibility. It also features best-of-breed mildew inhibitor treatments for maximum mildew and wick resistance.
Architent Excel®
All the best qualities of Architent, but made extra tough in a rugged 18 ounce formulation for semi-permanent structures.
Showtime®
Colorful and customizable tent fabric designed for theme parks and special events. Showtime is an ultra-smooth, high gloss material that's available in both translucent and blackout.