FOR IMMEDIATE RELEASE
New Inside Sales Associate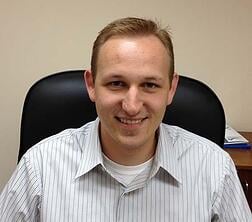 Emigsville, Pennsylvania (July 26, 2012) Herculite Products Inc., the leading innovator in flexible PVC composite fabrics, is pleased to announce the addition of an inside Sales Associate to our team! David Eichelberger has joined Herculite to serve our customers with product selection and excellent customer support. David has over five years of sales and service experience and is a graduate of Lee University, Cleveland TN. David and his wife reside in York, PA. We are excited to add David to our sales team! He brings his energy for service and customer satisfaction to our team.
David will be contacting you in the weeks ahead. He will introduce himself, find out how we are doing and how we can improve our service. Our goal at Herculite is to bring innovative solutions and improve the total cost of ownership of our products through increased profits for your business!
We appreciate your business and look forward to the opportunity to be your solution provider!