Antimicrobial Fabrics
Herculite Launches New Tent Fabric with Antimicrobial Protection
Herculite Products Inc.® is pleased to introduce new Architent® with Sure-Chek® Antimicrobial line of tent fabrics.
---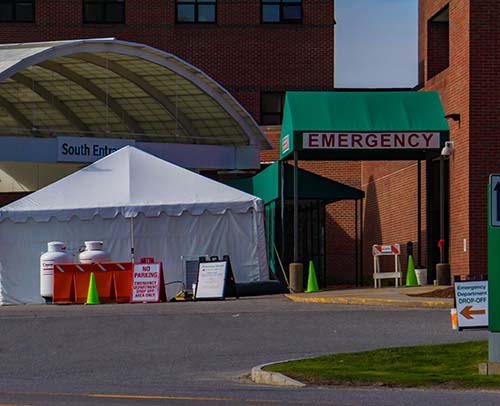 Herculite Products Inc.®, the leading innovator in High Performance and Custom Fabrics, and manufacturer of industry standard Architent® brand tent and structure fabrics is pleased to introduce new Architent® with Sure-Chek® Antimicrobial line of tent fabrics. Featuring a broad-spectrum antimicrobial that inhibits the growth of microorganisms on the surface of the fabric. This integrated antimicrobial provides long-lasting protection with a "slow release" of the specially formulated antimicrobial system to the fabric surface.
The new line of Architent tent and structure fabrics was developed using Herculite's proven Sure-Chek antimicrobial technology. This antimicrobial formulation has been used in the Sure-Chek brand of Healthcare fabrics for decades and is now available in a tent fabric. Architent with Sure-Chek Antimicrobial is a specially formulated thermoplastic fabric composite that is strong, durable, and easy to clean and maintain.
This new innovative line of high-performance fabrics will launch late in the Fall of 2020. Three new products will be initially available at launch, including their innovative pinhole-free Architent Starfree Blackout fabric, industry-leading Architent Wide Side sidewall fabric, and top-selling Architent 16oz. Plus Blackout fabric.
For more information, visit www.herculite.com, or contact Herculite customer care at 1-800-772-0036.
About Herculite Products Inc.
Herculite®, Inc. has been an innovative fabric company specializing in high performance laminated and coated fabrics for more than 62 years. As one of the founders of the synthetic fabrics industry, Herculite® pioneered the use of laminated fabrics in many different industries. Today, Herculite Products Inc. provides a vast array of brands, products, marketing, design, manufacturing, consulting and technical expertise for the benefit of our customers.
Our fabric solutions offer problem solving and value enhancing solutions for architects, engineers, fabricators, maintenance supervisors, purchasers, product designers, operations managers and others. Our world-class reputation as a top fabric company was earned by focusing on innovation and continuous improvement as the means to provide outstanding value, quality, reliability, performance to our customers.