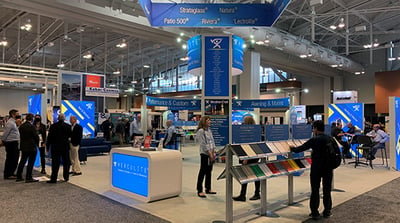 It has been a long and challenging two years since we last gathered together at the IFAI Expo, but it didn't take long at all for things to feel normal again. Day one at the Expo was a busy one, filled with handshakes, fist bumps, and catching up with our industry peers.
For some of us, it was a chance to finally meet new acquaintances in person, for others a reunion with long-time friends. But despite the two year break, it wasn't hard to notice that we have all been very busy over the last two years. The Expo provided a great opportunity to see how our industry has been using innovation to overcome adversity and move industrial fabrics forward.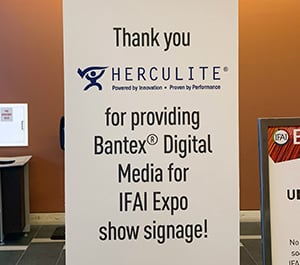 Herculite is proud to be a member of the IFAI and to support the Expo. We have long been the official sponsor of the Opening Reception and a sponsor of the the Specialty Fabrics Campfire Sessions. Herculite also proudly supplies our Bantex Digital Media Fabrics for printing all the show floor banners.
Herculite also sponsored the annual Professional Awning Manufacturers Association (PAMA) Division Pub Night. Herculite team members attended and had a great time connecting with other members.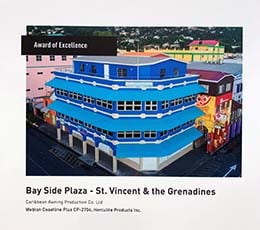 One of our favorite things to do at the Expo is to go around and view all the great projects that have been worked on over the last year or two. From the project highlights to the awards ceremonies, is always good to see Fabricators getting their hard work and skills showcased.
We were very excited to have a project from Caribbean Awning Production Co, LTD. that featured our Coastline Plus awning fabric. What a bright and beautiful project that is deserving of the Award of Excellence.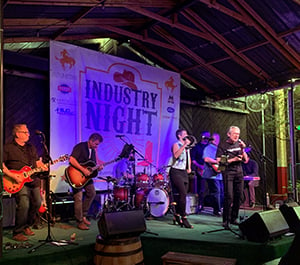 We all ended the night at Martin's Bar-B-Que Joint supporting the Industrial Fabrics Foundation (IFF) at Industry Night. Of course the good food and drink was nice, but it was the great music supplied by IFAI's house band, Hangin' By a Thread that brought the house down. Especially since that band features Herculite's own Craig Zola on guitar!