Marine Fabrics
Strataglass Announces New Master European Distributor
Strataglass, manufacturer of press-polished clear vinyl enclosure products has announced that SURETEX has been appointed as their new distributor.
---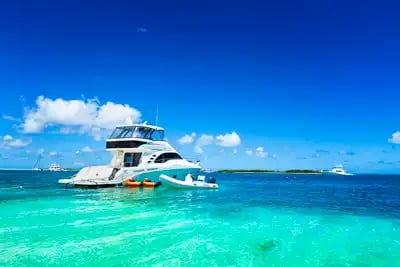 Strataglass LLC., the industry leading manufacturer of press-polished clear vinyl enclosure products is pleased to announce that SURETEX, a corporation located in the city of Rotterdam, in the country of The Netherlands, has been appointed as Master Distributor in Europe for all Strataglass brands.
This distribution plan is the latest in the expansion of the Strataglass brand based efforts to be a worldwide total solution provider. SureTex, strategically located in The Netherlands, provides a logistical platform that will soon enable Strataglass brand products to be readily available to textile distributors and marine fabricators throughout Europe. Improving product availability and quality of delivery supports Strataglass' mission of helping marine manufacturers grow their business by delivering quality products and services of exceptional value on time, efficiently, every day.
SURETEX, sister company of SUREFAS, operates from Rotterdam, The Netherlands, and is dedicated to service the European technical textile market. It builds on extensive product knowledge, a dedicated team and strong network of reliable distributors and clients of SUREFAS. All sharing a vision that demanding applications require best in class materials. SURETEX is proud to contribute to this industry by ensuring a steady supply of this legendary product Strataglass to Europe.
"We are delighted to be expanding our business with the addition of the Strataglass brand products. Along with Herculite and Strataglass, we share common values and business principles. Herculite's 65-year commitment to quality and customer satisfaction will continue to benefit our employees, distribution partners and customers." said Bas Jan Veldhoen, Director and Owner of SureTex.
Craig Zola, Herculite Products Vice President of Marketing and Distribution, shares the excitement and the vision. "SURETEX can build on the strong presence among trade and professionals in the European technical textiles industry of its sister company SUREFAS B.V., being a world class company and has been an important manufacturer of fasteners for technical textile applications in Europe for many years. We are excited about our new partnership and expanding our business together with the Strataglass and CrystalClear marine enclosure brands. Both brands are iconic and have a solid reputation for quality worldwide."