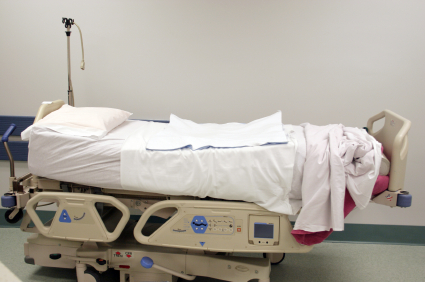 Pressure management mattresses have been a staple in the healthcare industry for generations with the aim of helping the elderly and bed-ridden sleep, rest and live more comfortably and the quality of this equipment has dramatically changed and improved over the past 20 years.
For those who are confined to bed, whether for most of the day or permanently, a big concern is pressure sores, also known as bed sores or Decubitus Ulcers. Pressure sores result from Capillary Closure, basically when the blood flow to the surface of the skin is inhibited. This can occur very quickly, be very painful and cause serious complications. They are most commonly found on the body's bony prominences, the elbows, knees, ankles, heels, hips/trochanter, sacrum, scapula, or the occipital/head. A pressure management mattress
manufactured using Herculite Sure-Chek fabric, is a specialized device which aims to redistribute pressure across the body.

Pressure management mattresses come in several different varieties. Some are made of high density, highly resilient foams, gels and/or air chambers which allow for greater pressure distribution across the body. This type of mattress or overlay works by redistributing pressure to reduce peak pressure points. When properly constructed, foam pressure management mattresses work by creating a softer more malleable sleeping surface. The foam forms to the body of the person laying on it, and helps to distribute pressure evenly, even when a person is laying on one particular side or in one particular position for an extended period of time. Proper rotation, performed by a licensed caregiver is still required.

Another option is an airflow style mattress. These mattresses use air chambers which allow for varying pressure levels in different zones. Each zone can be altered to meet the needs of a particular patient or resident using a pump or a blower which then distributes air through a series of chambers within the pressure management mattress. This type of device is most commonly used for pressure therapy for people suffering from pain and pressure in their joints and extremities.

In Long Term Care facilities and hospitals, pressure management mattresses are often paired with Herculite Sure-Chek healthcare fabrics. These fabrics offer the flexibility and durability and comfort necessary for patient comfort.

Overall a pressure management mattress is a vital asset to those living in care facilities, or for those who are confined to beds while being cared for at home during an illness. In the world of medicine one of the best courses of action is prevention…the prevention of pressure sores should be a top priority for anyone caring for people who are confined.