With all the new technology changing medical devices today, it can be difficult to stay up-to-date on evolving industry news. Add in new federal regulations and compliance issues, and you have a lot of information to process on a daily basis. For these reasons, it is important to find reliable outlets for industry updates.
Thankfully, demand for industry news has led to a variety of digital resources for professionals. Which ones will give you the information you need? The team at Herculite has organized a list of their top sources for breaking medical device updates:
The Medical Device and Diagnostics Industry (MDDI) online is a leading industry resource dedicated to all aspects of device and diagnostics production. They offer educational content and expert in-depth analysis of recent innovations.

Through consistently updated webinars and
white papers, MD+DI effectively compiles and delivers the most up-to-date information. Site visitors can also utilize their Supplier News
section to find professionals through Qmed's Qualified Supplier Directory.
Medical Design Technology offers an extensive library of resources to keep medical device manufacturing industry leaders informed about important new technological advancements.

The best part about MDT is their custom tailored options for receiving updates. You can opt into
their twice-daily newsletters for breaking news in
the morning and afternoon. MDT also runs an informational video series entitled MDT Live where they discuss emerging innovations such as 3D printing, wearable devices and the Internet of Things.
[Get Free Whitepaper: How Upgrading Hospital Rooms Can Improve Patient Satisfaction]
This independent outlet is edited and published by real MDs and biomed engineers in the medical device industry (Check out their editorial team here).

Medgadget offers a comprehensive collection of content that's neatly organized into popular topics
of interest, such as nanomedicine, military medicine, and radiology. They also give readers the option to receive breaking medical news through a daily newsletter. Additionally, professionals can utilize their valuable compiled list of relevant upcoming industry conferences.
MassDevice is a well-known source for covering breaking news, innovations, and companies in the medical device industry. They stand out from other outlets thanks to their DeviceTalks meetups, which are hosted throughout the year across the United States. And if you can't make it to an event, they provide an archived DeviceTalks podcast series.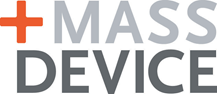 MassDevice also owns the Medical Design & Outsourcing resource, which focuses on design and development
innovations — including educational webinars.
MedTech Intelligence is a print and digital news source dedicated to educating individuals about the medical device industry, as well as connecting professionals in the space. They achieve this through their extensive library of content and by hosting events and webinars.

Readers can also utilize their resource centers to find information on specific topics like recalls,
audits, and regulatory market access. If users want breaking news updates, they can also opt in for MedTech's newsletter.
What is Patient Satisfaction and how it can be improved by upgrading hospital rooms? Learn more by downloading our free whitepaper.