Agriculture Fabrics
6 Money Making Agriculture Business Ideas That Don't Require Land
For people with a background or interest in agriculture, there are several money making agriculture business ideas available beyond farming.
---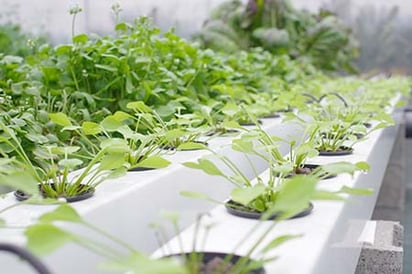 When most people think of money-making agriculture business ideas, their first inclination is to search for land to buy. For many, that's not an option, though. The amount of investment that goes into starting a modern farm can be substantial, especially when compared to a non-agricultural small business or startup.
For people with a background or interest in agriculture, there are a number of non-traditional opportunities available beyond farming. What are money making agriculture business ideas that don't require investment in land? Here are some good ideas:
Agronomy Consultancy
Money can be made in agriculture by helping farmers produce more from their own investments. Chemical fertilizers, pesticides, and over-production take a toll on the most important resource a farmer has: their soil. The result can be a downward spiral in production that puts a small producer out of business. For this reason, soil scientists and plant physiologists are a valuable asset to modern agriculture. They are especially valuable as farmers shift operations to meet demand for organic produce.
Agronomy describes the network of soil scientists, geneticists, plant physiologists, and other experts who provide the research backbone of the agricultural industry. They help to supplement the traditional knowledge of farmers with new technologies and tools to increase yields and produce tastier, healthier produce.
Agronomy is good business, too. Consultants are in demand throughout the country, both as city and state workers, private industry hires, and independent contractors.
Sample position: Agronomist, $58K/yr average; up to $104K/yr
Infrastructure, planning, sales and installation
Modern farms of all sizes and kinds require basic infrastructure to operate. After all, produce needs to be watered, livestock needs to be contained, and all product will need to be harvested, processed, and stored. There's always money in helping farmers plan for, procure, and install that infrastructure. Opportunity for entrepreneurs exists all throughout that sales process.
Of course, there's also a lot of competition from established companies for this lucrative business. The more specialized the infrastructure product or service you provide, the better. For example, farmers install agricultural curtains to help regulate and control temperature, sunlight, and rain for their livestock. Installing a high quality agricultural curtain can help improve the comfort of animals, which studies repeatedly show can increase yield and help prevent illness.
In most instances, ag curtains require professional installation to be effective. Ag curtains are controlled with a system of tubing, strap systems, and motors to make them fully customizable. Specialists who source the textiles and mechanical components, then help install systems stand to benefit from this need.
Sample position: Agricultural Equipment Sales Manager, $70K/yr
Farm Transportation
Transportation can present major challenges for small farmers looking to move products to market. Limited access to transportation can impact how a farmer moves products into the supply chain, which inhibits their growth as a business. To improve transportation without buying a fleet of trucks, many will partner with agricultural transportation firms to get their products on the road.
In many areas, there are only one or two companies in the game that can handle agricultural transport needs. For example, most livestock has specific requirements for comfortable transportation, such as well ventilated trailers and no-slip floors for hooved animals. You need the right equipment to do the job safely.
Providing access to transportation for farmers can generate a strong profit. Entrepreneurs can provide the raw materials for transport, including trucks, trailers, and other equipment that are designed for livestock and produce. Alternately, agricultural trucking companies can take on a transport role, allowing farmers to spend more time with their crops (and less time traveling around the state bringing products to market).
Sample position: Independent Truck Owners/Operator, $115K/yr
Agritourism
People like to feel a connection with the land. In recent years, more people in urban areas are interested in finding out more about where their food comes from and how it's produced. People have seen the dining side of farm-to-table, now they want to see the farm.
The recent emergence of agritourism as an industry shows a lot of promise for entrepreneurs. Traditionally, farm tourism would be largely relegated to the individual farmer, who will host small tours of their operations for interested visitors. An industry of agritourism consultants have also cropped up to help guide farmers who may not have experience in customer relations, liability, marketing, and events coordination.
Sample position: Company Owner, the sky's the limit
Foraging
If you love backcountry hiking, foraging can be a surprisingly profitable venture for knowledgable entrepreneurs. Fine dining restaurants will pay top dollar for unique, flavorful locavore ingredients. People with experience finding and harvesting mushrooms and other hard-to-come-by culinary delights can get a pretty penny.
However, foraging isn't a business plan that scales especially well without land though. Regulations on public land limit most foraging to private land. A lot of foraged ingredients are highly seasonal, and finding them requires both training and instinct that comes with years of practice. Foraging is about taking a small amount, being part of the ecosystem rather than farming it. People who over-forage a natural crop can destroy its availability, thereby killing their fledgling business. In short, it isn't a million dollar idea.
But for people who love the outdoors and have experience collecting wild foods, foraging can be a great way to launch a small business.
Sample position: Forager, $200-$300/hr
Worm/Insect Farming
If cows were the size of a beetle, they wouldn't require very much land to farm. Like cows, a lot of insects provide a valuable source of protein, and many are popular cuisine in different parts of the world. Other small critters like earthworms have an essential place in the ecosystem, which makes them valuable for gardeners, farmers, and of course fishermen. You can start farming worms or insects at home, in your backyard, even in your apartment.
Sample position: Worm Farmer, up to $20/lb
Download our free E-book to find which agricultural curtains work best for you.