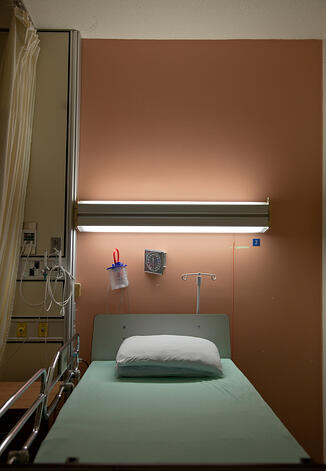 The Specialty Fabrics Industry encompasses a wide range of textiles that we use almost every day. From boat covers, to awnings, from tents, to banner signs, we often forget how much these specialty fabrics are a part of our daily lives. One type of specialty fabric that we often use but probably don't realize falls in that category are medical textiles.
From antimicrobial fabrics in bed sheets, curtains, and hospital beds, medical textiles are more common than you might think. In fact, antimicrobial textiles have been part of our daily, medical lives for decades. In fact, medical textiles are an important part of our healthcare system. So what is an antimicrobial textile? Simply put, it is a specialty fabric that has been treated with antimicrobial chemicals. These types of textiles can be found in industries that include sports, healthcare, and the military. You can even find antimicrobial fabrics in some products for the home.
So where can you find these types of specialty medical fabrics? Herculite Inc. offers a line of healthcare textiles that include its Sure-Chek™ line of medical fabric products. Sure-Chek fabrics include a technologically advanced controlled release system which enables the slow release of a specially formulated antimicrobial system to the fabric surface which lasts for the life of the textile.
The fabrics also feature hypoallergenic and odor resistant qualities. Sure-Chek fabrics are also incredibly strong and can withstand the wear and tear of severe abuse. Today, the Sure-Chek brand of medical fabrics are industry standard.
For more information about Sure-Check fabrics visit www.herculite.com.
Using antimicrobial fabrics can also help you save on your bottom line. How? Well, antimicrobial fabrics tend to use less cleaning chemicals which mean you spend less on laundering.
So where else might you see medical textiles? You will definitely see them being used by healthcare professionals; from scrubs to personal protective equipment (PPE), to gloves, and more, medical textiles are an integral part of patient care, helping to prevent the spread of infectious diseases through contact. (For instance, in the outbreak of the Ebola virus, using personal protective equipment, isolation gowns, other medical textiles, and a myriad of other equipment is essential when it comes to patient care and the prevention of contact with bodily fluids and the spread of the disease).
Today, the use of medical textiles is not just limited to medical curtains and bed sheets and other antimicrobial fabrics. Now we may see fabrics that integrate nanotechnology or are specifically made of nanofibers which could be used for skin decontamination, hemostats, wound dressings and more, according to the Advanced Textiles Source, a publication of the Industrial Fabrics Association International (IFAI).
Healthcare specialty fabric products are essential in medical treatment centers around the world. It's important to know that these textiles are part of our everyday lives. From your antimicrobial sports shirt, to the hospital bed you lie on when you're sick, remember healthcare fabrics are designed by professionals that understand the importance of a well-made, specially engineered healthcare product textiles. Visit www.herculite.com and contact us today for more information about our line of healthcare fabrics.