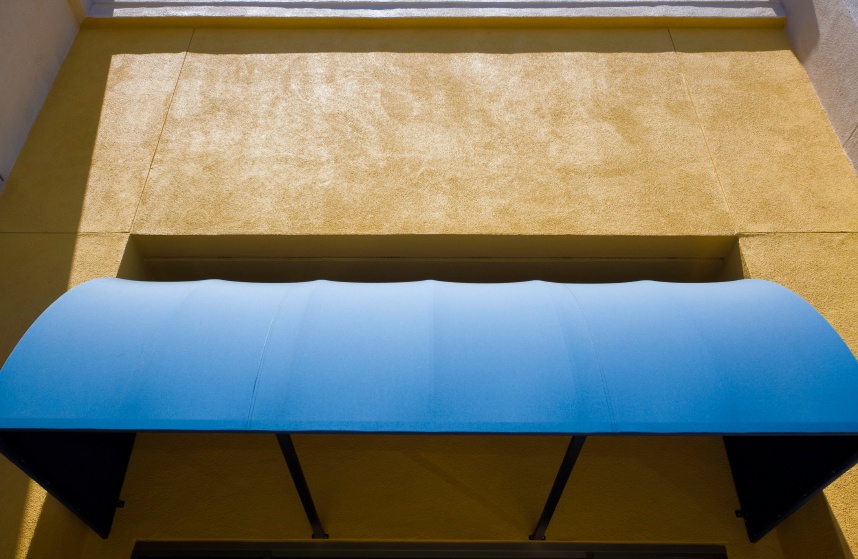 Designing commercial projects is a highly collaborative process that is guided by the specific needs of clients and the site. Commercial project soften let form follow function to the extreme, and the end result can often border on the utilitarian. This is the nature of commercial design, but the most successful firms have developed strategies over time that create space for uniquely creative touches within a highly functional framework.
While the building itself may provide limited opportunity for any type of "artistic freedom", fixtures can be a good place to add some flair. Awnings, in particular, have the potential to enhance the aesthetics of projects in a subtle way. By making use of awnings, architecture firms can add some flair to typically mundane commercial projects.
Function And Commercial Considerations Can Restrict Design
There are countless factors that influence the design of a building — everything from zoning regulations to the confines of the space will define the finished product. The function of the building can also restrict the design; from factories to offices to airplane hangers, the client needs the structure to accommodate a specific space or function in the most economic model. This can prevent architects from exploring more innovative design techniques or incorporating new creative approaches.
Interior spaces are often the most influenced by functional needs. An open-floor office plan or a large factory floor often requires architects to cede control to engineers who must determine ways to make these spatial needs a reality. Similarly, working with established businesses on commercial projects can amount to accommodating previous design templates to a new space. Retail businesses, in particular, often want a degree of uniformity between locations. Yet, in all of these cases, exterior spaces provide an opportunity for architects to flex their aesthetic sensibilities during the design process.
Exterior Fixtures Like Awnings Provide a Creative Opportunity
Fabric awnings can be a great way to influence the look of the building's exterior, to take a more traditional design and add a functional fixture that enhances its aesthetics. When added to austere commercial exteriors, awnings can often serve as a visual calling card, combining both functionality and aesthetics. The choice of material is directly related to how well it performs and how long it lasts, while the fabric color is an important element in finalizing the appearance of the building's façade. Herculite produces high-quality awning fabrics in a variety of styles and colors, in order to help create a customized look for the exterior of commercial buildings.
Awnings can also be valuable in creating community spaces outside buildings, allowing workers to congregate and get fresh air while being shielded from the sun and other elements. Extending the awning into a fabric canopy can also serve many additional purposes, from covering an seasonal outdoor patio or work area to providing protection from the elements for consumers or workers entering or leaving the building. Awnings and canopies can help to subtly alter the character of the building to shift it from a simply utilitarian design to one with more character. In shaping these solutions, it's important to consider what elements of awning fabric affect their quality. Herculite's fabrics have both superior stability and the flexibility needed to shape awnings or canopies to almost any project need.
A Creative Embellishment with Clear Functional Benefits
One of the great aspects of awnings as a creative design element is that they also offer significant functional and cost-savings purposes. This makes their inclusion an easier sell to clients. It's an opportunity both to improve the aesthetics of a building while also providing clear long-term benefits.
Awnings provide protection from the sun and can also shade windows from extreme sun angles that can raise temperatures inside the building. Strategically placed awnings can lead to significant savings in energy costs..
The awning can also capture the client's business personality or branding through color and shape, as well as how they interact with the rest of the building design. Graphics can be applied as well. For businesses in a commercial district, this can help direct clients or consumers. The look of the awning can also help retail businesses to draw in customers. A well-chosen color can draw the eye in a way that a traditional building design often cannot. Ultimately, an awning serves to improve overall curb appeal while creating a distinctive look.
Commercial project awning fabrics allow these exterior fixtures to become part of a building's aesthetics. Architects can use them to enhance a building's overall look, transforming a functional commercial project into something that attracts greater attention.

Want to learn a little bit more about awning fabric quality? Download our free guide, "Five Factors to Consider When Determining Awning Fabric Quality."