If you're thinking of adding a patio space to your restaurant (or preparing your existing outdoor space for seasonal patio dining), you could be on your way to a significant revenue boost.

Adding an outdoor patio to your restaurant can increase gross profits by up to 65%, depending on how much you invest in the project. Research by restaurant and hospitality consulting company Vucurevich Simons Advisory Group found that an investment of $200,000 in an outdoor dining space could yield a gross profit of over $500,000.

Those are some promising numbers. But you're not just betting on your business, you're betting on the weather, too. How can you ensure your guests have a great experience, rain or shine?

In this post, we'll go over some tips for utilizing a restaurant patio space in every season.
Spring and Summer Patio Dining
In most climates, spring and summer are the most popular times to eat outdoors — and a great opportunity to launch your new seasonal restaurant patio.
During the warmer months, customers want to enjoy the sunlight, bring their dog, and experience al fresco dining. But just in case it gets too hot, you'll want to have shade available to keep customers comfortable on your patio.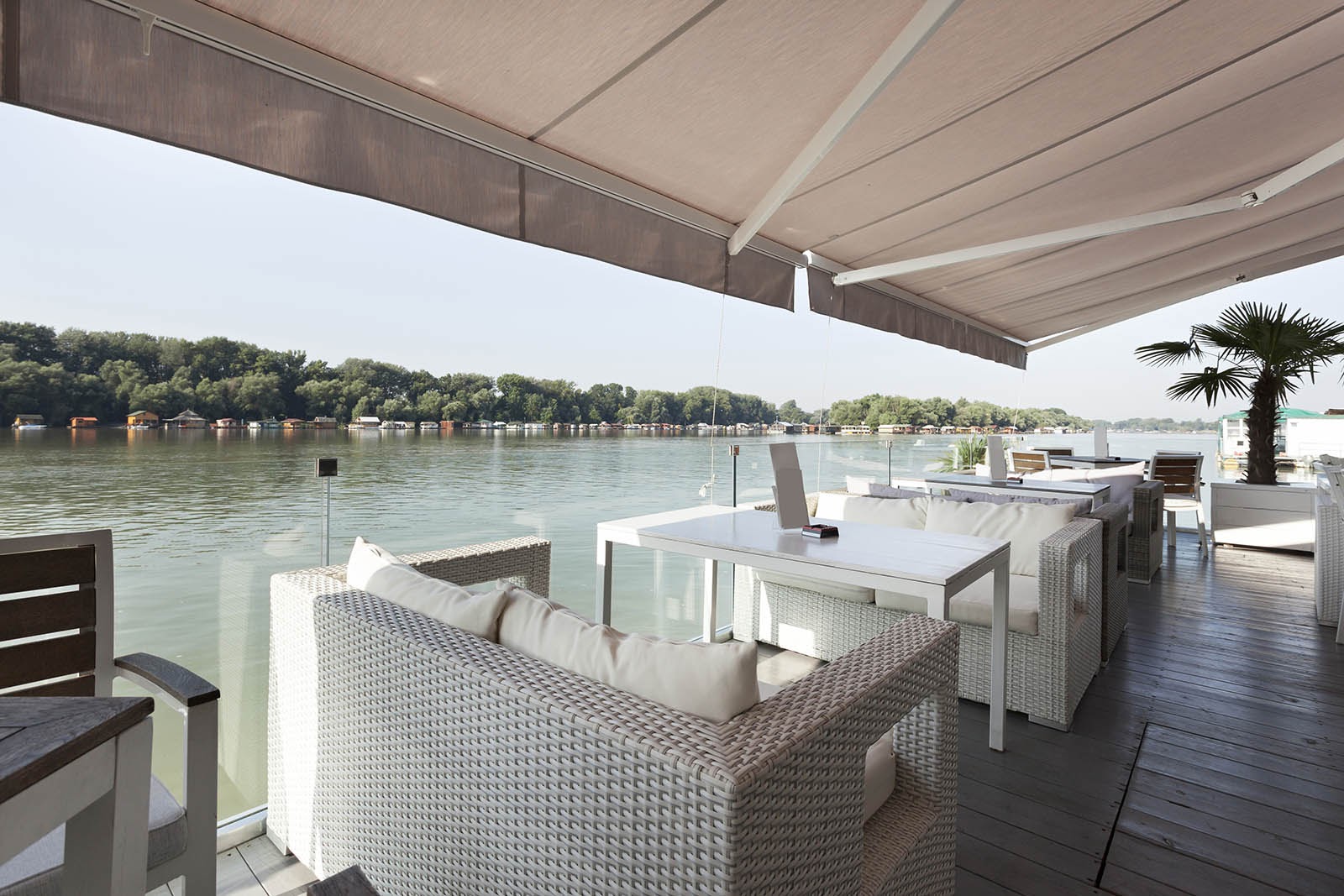 A retractable awning can help keep customers comfortable at different times of day.

An awning is a great option for adding shade, and it can even be an opportunity to enhance the style of your restaurant with custom branding or colorful accents.
[Read more: Three Factors to Consider When Designing Restaurant Awnings]
Patio enclosures are also great options for keeping out excessive heat (and pesky bugs!) during warmer months. Clear vinyl patio enclosures can contain air conditioning without making the space feel cramped or blocking your guests' view.

As for patio decor, you don't want to stray too far from your restaurant's indoor ambience, so keep some continuity by using similar colors, finishes, and materials wherever possible.

Incorporating summertime accents and decor like bright-colored cushions and live plants can also add some flavor to your patio area.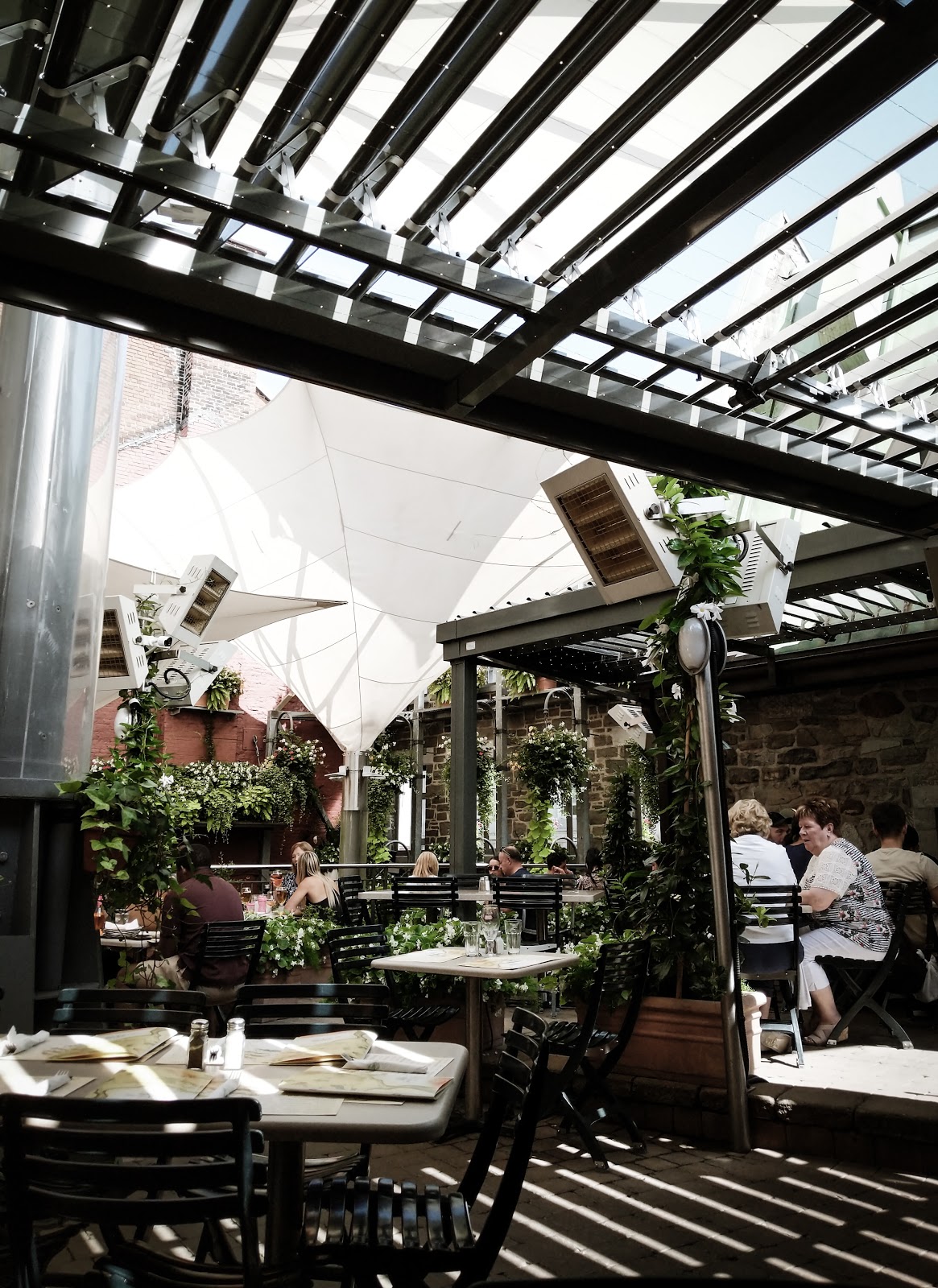 An attractive patio can be a big draw for your restaurant. Photo: Unsplash

To keep the vibes going for warm evening dining, consider lighting options like LED string lights, flameless candles, or trendy tabletop lanterns.
Fall and Winter Patio Dining
Depending on your local climate, you might think that a patio is a part-time revenue booster that only works in nice weather. But you don't have to lose out on patio business when it's cold out.
To keep your restaurant operating at full capacity during colder months, install a well-insulated commercial restaurant patio enclosure to keep the heat in and the rain, wind, and snow out.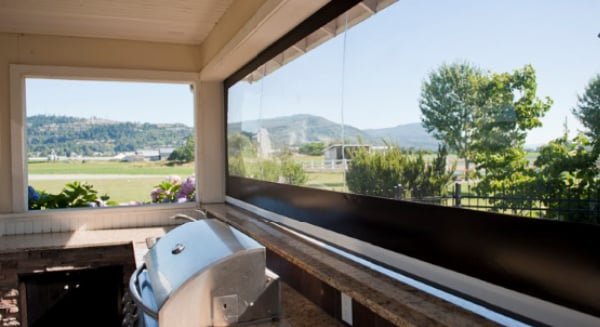 When researching materials for your patio enclosure, be sure to check for temperature limitations (some materials crack or warp in low temperatures) as well as other factors like waterproofing, fire resistance, and maintenance requirements.

Many restaurant owners also choose to install heat lamps to keep their patio guests warm. While heat lamps can be a good investment, they can also rack up high costs for electricity, maintenance, and replacement — especially if they're installed at every single table.

However, if you use a few strategically placed heat lamps in conjunction with a durable, well-insulated enclosure, you can better control your patio climate and save on energy costs.

You can also keep things cozy with warm seasonal food and drink offerings, outdoor fireplaces, and even blankets for guest use.

No matter the season, outdoor dining spaces can help your restaurant operate at maximum capacity and get more happy customers in the door. And with the right materials, you can balance guest comfort with energy efficiency and affordability.
Looking for a beautiful, durable clear vinyl for your restaurant patio? PanoramaFR is ideal for commercial patio enclosures. Learn more.