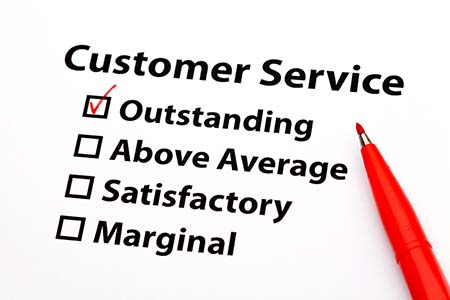 The healthcare industry is fast-paced and perpetually growing. In fact, from 2016-2022, hospital spending is set to grow an average annual rate of 6.4 percent, according to a report by the Centers for Medicare & Medicaid Services. For medical products manufacturers, this means opportunities abound. However, this also means that your products must be innovative and that the healthcare fabric supplier you use is capable of providing quality textiles and excellent customer service.
But why should you care about top-notch customer service? As you know, medical grade fabrics used in the hospital setting comprise a variety of special features including:
Antimicrobial Protection

Flame Resistance

Thermal Conductivity

Fluid Resistance & Moisture Vapor Transmission

Hypoallergenic

Durability
Not everyone uses the same standards or features in their medical grade fabrics. That's why it's important the supplier you choose is knowledgeable about the various needs and requirements of the healthcare industry when it comes to things like medical mattresses, medical curtains, and more.
You want to choose a supplier that knows what combination of features work best with the type of product you're manufacturing. This is essential when it comes to the relationship between your engineers and your healthcare fabric supplier. You want to know that when your engineers and designers ask your supplier a question they can rely on the supplier to know the right answer.
Keep in mind, the rules and regulations that govern the healthcare industry can get convoluted. That's why excellent customer service is essential when it comes to choosing the right medical fabric supplier for your business. The healthcare industry is so detailed and so regulated that you want to be sure your supplier is in the loop and is on board the same boat you're cruising on. You want to know they can provide you the answers you need to make educated decisions about the textiles you're going to use in your healthcare products.
Remember, good customer service isn't all about response time, it involves a lot more:
Quality

of the products are high and meet the standards that were promised

.

Knowledge

and understanding of the products and services being sold are clear so that when you ask a question, it can be answered.

Education

and staying up-to-date on the rules and regulations governing the healthcare products industry.

Honesty

in communication. You want to be sure that your supplier follows through on promises and provides exactly what was agreed upon.

Reliability

. This is important because you want to be sure your orders come when they should and your supplier has what you need in stock.
Like a good doctor, excellent customer service from your healthcare fabric supplier will help you succeed in your business and prevent future problems.

Now that you know a little more about the importance of customer service in the healthcare fabric supplier industry, download our free eBook, "Why Herculite is Uniquely Qualified to Deliver Quality Medical Fabrics". You'll learn why Herculite has been the top choice of so many healthcare customers for over 50 years.