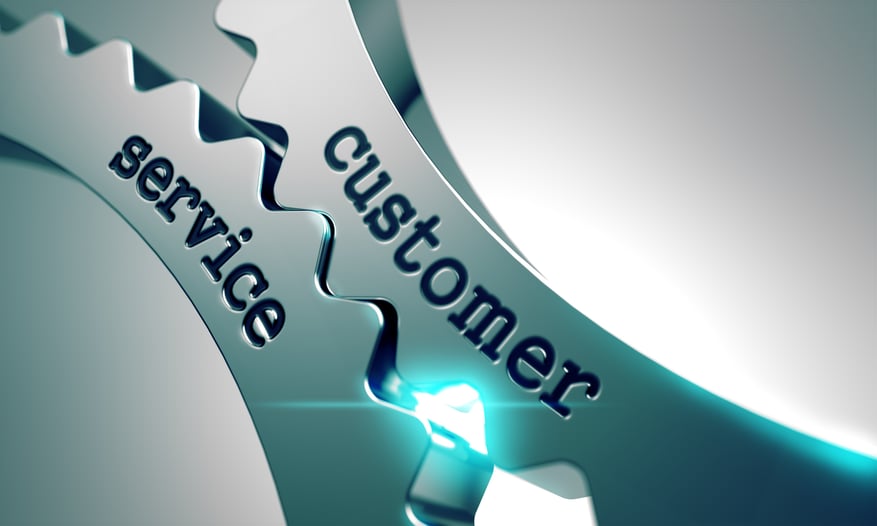 Often times, we forget customer service can make-or-break a company. Especially when it comes to niche businesses like medical textile companies. Finding the right fabrics supplier for medical support products involves more than just dollars and cents; it takes the right people, the right service, and the right attitude.When you're in a hurry to fill an order, sometimes you make the critical mistake of not taking the time to get to know your fabrics suppliers and probing their customer service acumen. This could lead to some pretty bad service that causes major problems down the line. Even if the specialty fabric you're purchasing is the right fit for your product, everything could unravel quickly if the supplier has poor customer service.
When it comes to customer service, there are a few things that you should keep in mind. Here are some rules to live by when looking for great customer serivce:
Commitment to Quality of Service:

Make sure your medical textile supplier company is committed to helping you and isn't dismissive or rude.

Product Knowledge:

The last thing you want is to find out that your medical fabrics supplier doesn't have a clue about the fabrics they are selling you. If you have a question about the textile you're purchasing, the company should be able to answer it properly. For example, if you're buying a

medical fabric

for a hospital mattress, you want to know that your supplier is aware of what the guidelines are for textiles used in the hospital setting. (For instance, certain medical support products are required to be flame retardant, etc.).

Good Relationship:

It's important that you both know each other well in terms of business, products, and services. If you don't know each other, how can you help each other?

Timeliness:

Part of great customer service involves getting back to you in an appropriate amount of time. That means if you contact a medical textile company for more information, they should make sure to get back to you as soon as possible.

Promises:

The mark of a good

medical fabrics supplier

is one that follows through on its promises.

Listening:

This is probably one of the more important aspects of excellent customer service. If you're not being heard, you're not being respected, and that's the foundation of any successful business partnership.



The Focus is on the Customer:

When you're working with a medical fabrics supplier, you want them to understand your needs and help you find the right textile for your product. The last thing you want is for a company to spend time giving you a sales pitch, instead of figuring out how they can help you accomplish your goals.



Also, keep in mind that a company with a long and established history is a great place to start when looking for the right medical support products fabric supplier. They know what they're doing and have proven their customer service quality over time.
Now that you know a little more about customer service in the medical textiles industry, download our eBook, "Why Herculite is Uniquely Qualified to Deliver Quality Medical Fabrics". You'll learn why Herculite can be trusted to meet all of the necessary regulatory and compliance requirements, and deliver exactly what was ordered.