Medical safety equipment has come to the forefront of public consciousness in a way it never has before. Widespread hospital shortages of PPE and other healthcare devices only weeks into the fight against COVID-19 have emphasized the importance of medical devices to the wider lay audience.
In the process, the failure of institutions to provide for doctors and nurses put the spotlight on all aspects of the supply chain from the manufacturer to the retailer. As more instances of critical shortages and malfunctioning PPE devices reach the headlines, more focus is being placed on the quality and availability of medical devices.
In the best of circumstances, material sourcing is a vital part of producing high quality medical devices. During a pandemic, it's a life or death decision. With numerous medical fabrics producers available, how does a buyer narrow down the search? These four factors are important to consider.

Customization
Much of what we know about the virus that causes COVID-19 comes from doctors and researchers on the front lines in outbreak epicenters. The more we learn about the virus, the more we need creativity and flexibility to respond.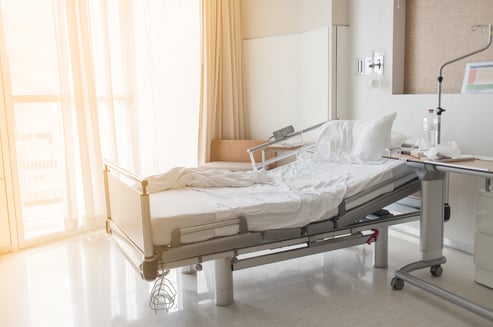 A material supplier needs to be able to meet your needs now, then adjust to meet new specifications in real time as conditions change. For a hospital fabrics supplier, that could mean a new custom material or product size, changes in formulation or textile weight, or any number of other factors.
Many manufacturers simply lack the experience and quality controls needed to hit the mark on customization. To ensure a product will perform in a new configuration, you want materials that meet rigorous standardization and quality controls — and come with the international certifications to back that up.


Quality assurance
Quality assurance matters for medical device manufacturers on an average day — a mattress covering or curtain that easily rips or absorbs bodily fluids is unsanitary and unsafe. But during a medical emergency like the one we're facing, it's essential for protecting both patients and our front line healthcare workers.
You want a fabric that's backed with superior quality assurance. That means a healthcare textile that is thoroughly tested on the production side from the chemical composition to the final product. Plus, you want one that's designed for the job at hand and proven to perform.
Herculite SureChek healthcare industrial fabrics are formulated and manufactured specifically for healthcare use. That means they come with antimicrobial properties that limit the growth and spread of pathogens, including viruses, bacteria, fungi, and more. All Herculite healthcare textiles are manufactured stateside at our facility in Pennsylvania, where we can be hands-on to test products and verify quality.


Supply chain management
The perfect healthcare textile is only perfect if the supplier can consistently get it to your fabricators. Snags in the global supply chain have plagued industrial manufacturing in recent weeks as factories and ports overseas slow production to combat their own COVID-19 outbreaks.
Supply chain hang ups can grind your manufacturing business to a halt. A simple medical device like a mattress requires a whole network of material manufacturers to produce. The tighter your supply chain in a turbulent market, the better.
The best bet is to select a supplier that has a long track record of making high quality goods right here in America. Herculite has manufactured performance fabrics in the U.S. since 1954. Our healthcare fabrics are engineered and manufactured to the highest standards right here at home, allowing us to tightly manage our supply chain.


Customer service
When facing a global pandemic, factors like customer service may sound trivial. In reality, good customer service is essential for manufacturers producing vital goods. After all, if you can't communicate easily and reliably with your medical fabrics supplier, how can you produce quality products?
A healthcare textiles supplier that is responsive, open, and helpful will quickly correct mix-ups and get you the product you need. On the rare occasion when you have an issue with an order, having customer service and fulfillment in the same place can save valuable time in securing and delivering replacement products.


Conclusion
Choosing the right healthcare textiles for premium quality medical devices isn't easy. It helps to choose the best of the best. Herculite is an originator in this space, and this industry-leading textile comes backed with years of research and experience.
We have the knowledge and engineering capacity to help protect patients and hospital staff by producing the best material on the market, even in the most difficult of circumstances.

Feel the difference for yourself. To see a sample or get more information on healthcare fabrics contact us.