---
Project Subject: Black Point Restaurant, Columbus, Ohio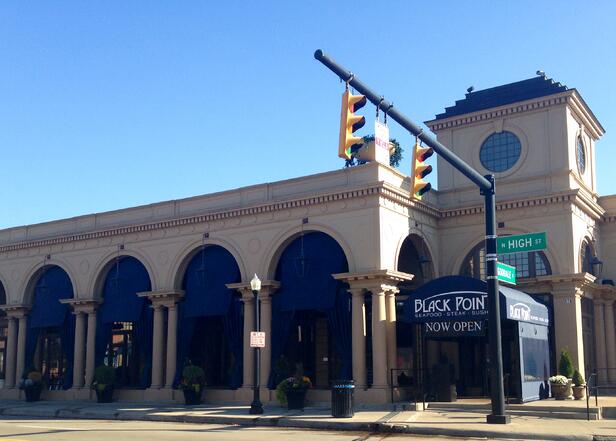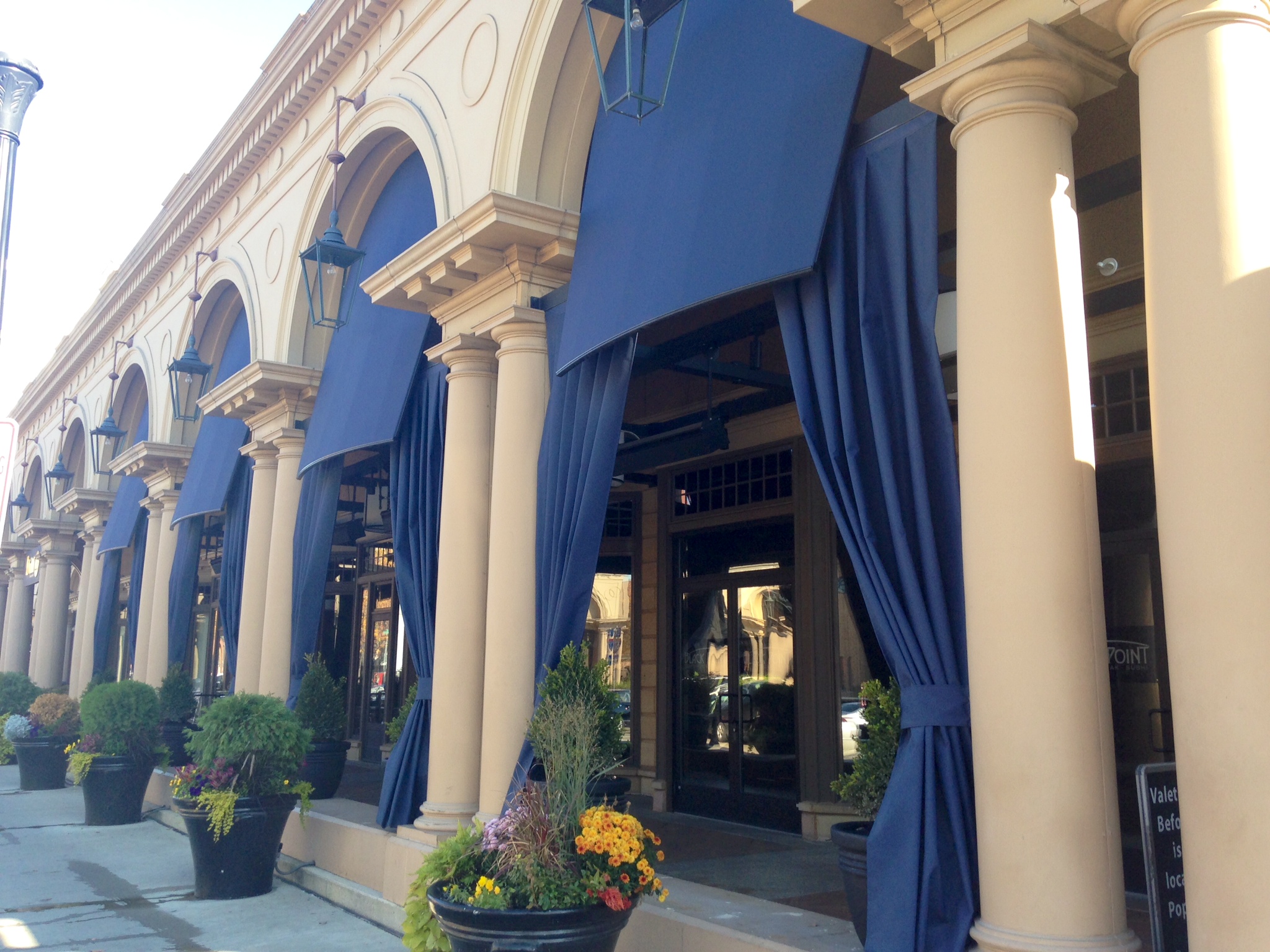 ---
Project Story:
This Project Spotlight was submitted to us by Capital City Awning of Columbus OH. It features arched awnings fitted into the architectural arches of the exterior dining area of an urban restaurant. The space is softened with decorative side drapes. By cleverly folding pleats into the fabric drapes, it was possible to create the illusion of soft fabric. The client was looking for an upscale and inviting look to the exterior view of the exterior dining space and also some weather projection as the wall openings were 23 feet tall. Herculite Natura was chosen for both the awnings and the drapes because it has the appearance of a soft fabric, yet in a busy urban setting with a lot of traffic soiling, the fabric is very strong and durable, and it can be easily cleaned.
The restaurant entrance canopy with graphics provides a focal point to the main entrance of the restaurant. There are roll-down side panels and gas radiant heaters to provide comfort to patrons exiting the restaurant and waiting for the valet to bring their car. Herculite Natura was chosen because it is waterproof, the seams can be welded, its flame-retardant to meet local building requirements and looks like woven fabric.
The entrance canopy and archway awnings and drapes were included in the initial design of the restaurant as it was being built so that it would have a distinctive and attractive, yet functional, exterior.
Click for Natura Sample Card Request: