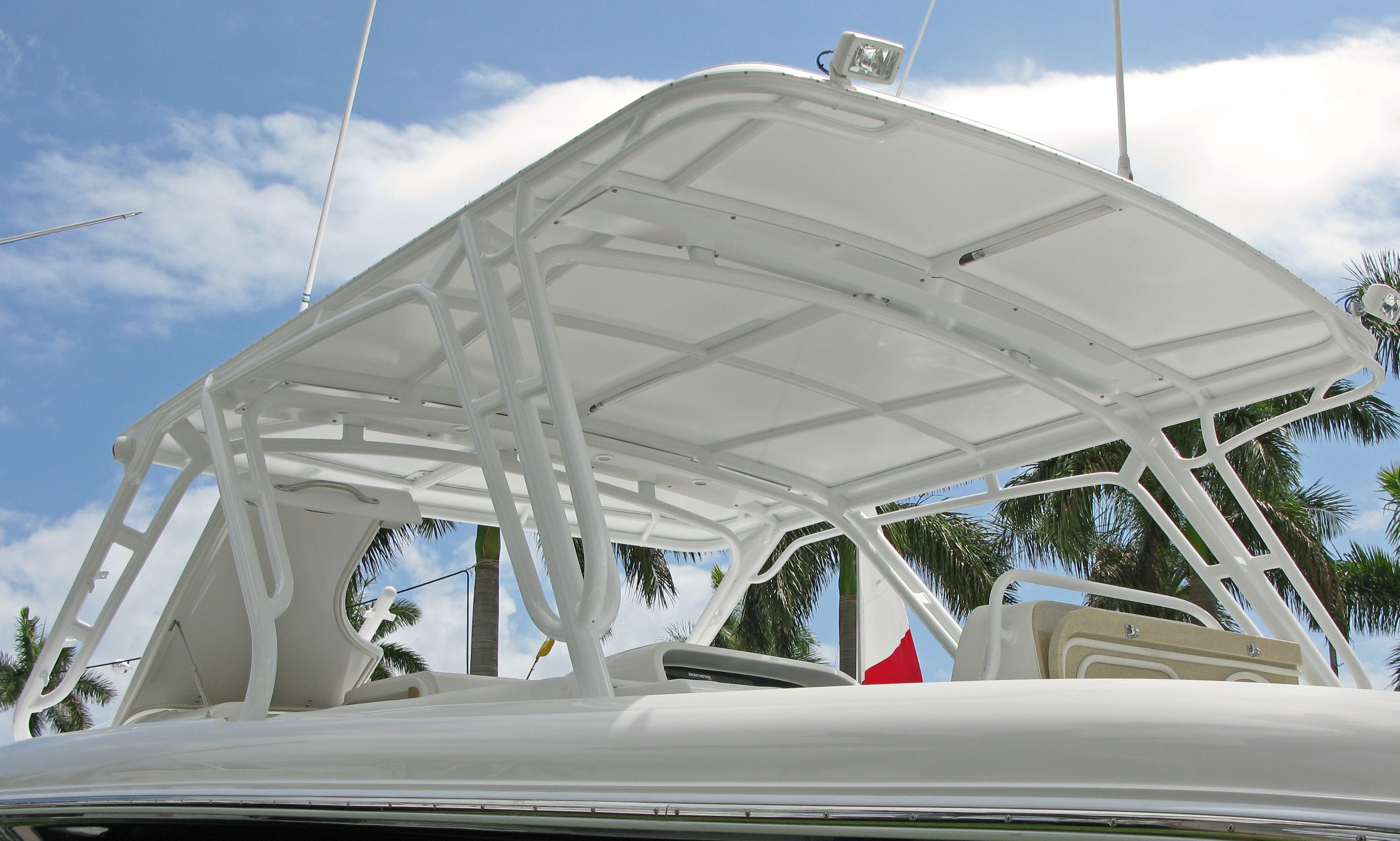 If you've just bought a pre-owned boat, you know there are pros and cons associated with the purchase. Of course, you've likely saved a considerable amount of money. One of the downsides, however, is that your new investment can often look pre-owned, with visible scuffs and general wear and tear showing. You may want to allocate a small portion of your cost savings for upgrading the boat's appearance. Small fixes to superficial scratches or dents can definitely help, but for a major revamp, you may want to consider purchasing or replacing a boat shade cover.
Old Boat, New Cover
Aesthetic Value
A fresh boat shade cover provides a striking upgrade that can make an older boat appear new again. Covers draw the eye toward the material (and away from more unsightly areas), providing an expensive aesthetic and enhancing the look of the boat altogether.
Color options for shade covers are basically limitless, so the material can match or complement the boat's palette nicely. If your boat's coloring is more neutral, you can select a bolder color for the cover, and vice versa. Just be sure not to choose impulsively, and ask for fabric samples if you're shopping online so you can tell exactly what it's going to look like.
Quality and Strength
Quality is more important than aesthetics when it comes to choosing a boat cover, but there are a number of different factors affecting durability. An ideal shade cover will be waterproof as well as resistant to fungus, extreme temperatures and UV rays. Truly waterproof fabrics are naturally resistant to mold and mildew growth since they can't get fully saturated. Wind resistance is another important quality in a boat cover, since fabrics that are not resistant to wind can rip during storms.
Finding a manufacturer that can provide a durable, attractive cover with protective features may seem like a tall order; that's because it usually is. Many manufacturers don't place value on all of these factors, so it can be difficult to find a cover that checks every box. As a buyer, you should define the qualities are the most important to you and keep those attributes in mind while shopping. Compare specs between brands and make sure you're getting a balance of quality and price. Remember to assess customer service and warranties, as well.
Protect Your Investment
Prioritizing aesthetics and quality equally will ensure your boat's shade cover gives you the protection you want while providing a visual enhancement. Boats are a huge investment whether they're new and full price or pre-owned and discounted. Adding on a shade cover will, of course, increase the amount of money you're spending up front, but it increases ROI, as well. Just like making basic street-level improvements to increase your home's value, a bold new shade cover will make your boat look much more appealing. Buying a high-quality cover protects your investment and ensures that your boat will look newer for much longer.
When it comes to marine fabrics, laminate provides several clear benefits. Learn more by checking out our latest eBook, "Why Laminated Marine Vinyl Fabrics Offer Advantages Over Coated Marine Vinyl Fabrics".