Performance Fabrics
Industrial Curtains: What are They?
Learn more about industrial curtains and what purposes they are used for.
---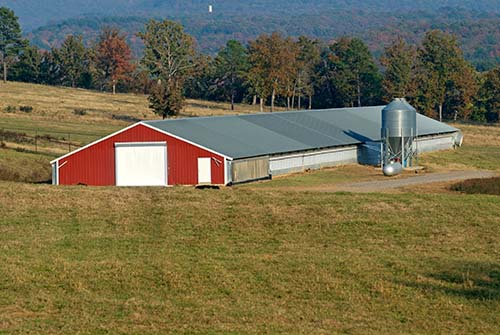 Do you know what industrial curtains are? You might have seen them at large food warehouses. They are the clear partitions you walk through when you go into a refrigerated section.
In fact these specialty fabric curtains are used in various industries like:
Healthcare
Manufacturing
Agricultural
Science Laboratories
Military
Food & Beverage
For a better picture of how industrial curtains are used, think of manufacturing plants where they are used to separate clean rooms and other areas of the production floor. The partitions help keep contaminants and other materials from passing through. These are long, wide curtains that hang from the top of the ceiling or from a pole/bar that separate only when pushed by force.
Industrial curtains are also used on farms where they serve as part of a greenhouse or other structure. Sometimes, a whole enclosure is created using industrial curtains.
But, what exactly are industrial curtains made of? Why should you care?
For starters, the material these curtains are made of is important. You don't want your partition to tear, grow mold, or catch fire.
Some industrial curtains are laminated, others are made from vinyl, while still others are made from acrylics. They come in a variety of colors as well. The type you use depends on the project you plan to use it for. Check with your manufacturer to see what material is best for you.
Remember, you can also ask for specific textiles to be used for your industrial curtains. For example, you could use Herculite Inc.'s 10W®, Herculite 90® or Herculite 2000® brand industrial fabrics. Herculite's industrial textiles are produced with knitted polyester scrims for good tear resistance. The fabric is also waterproof, mildew and ultra violet light resistant, as well as flame resistant to the Federal Standard 191-5903.
Why are flexible PVC composite textiles such powerful performance fabrics? Download our free white paper — The Flexible PVC Composite Textile Advantage— to find out.