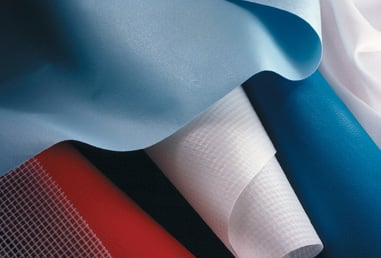 When we think of sports, often times we overlook the fabrics that make up the uniforms, shirts, and other clothing for athletes. In fact, performance fabrics are tailored to the needs of several industries including sports, military, and industrial uses.
Performance fabrics are specialty textiles designed to work with an athlete's body to provide things like temperature control, mold and mildew resistance, antibacterial qualities, and more. Performance fabrics are used for things like:
Sportswear
Mountain Activities (ski jackets and more)
Uniforms (military and business)
Industrial applications
Protective Gear
In products like sleeping bags, RV covers, canopies, and more.
One thing you might be familiar with are compression pants, socks, or even shirts. These performance fabrics are designed to compress an athlete's muscles and help prevent injuries. You might also be familiar with antimicrobial shirts. Athletes in various sports utilize this performance fabric in their uniforms. Antimicrobial shirts are one of the most common types of performance fabrics on the market today.
In fact, performance fabrics are enhanced to provide things like moisture control. Examples of this include moisture wicking fabric and waterproof fabric. It's quite amazing how far we've come from the plain cotton shirt to performance fabrics that are UV ray resistant, mold and mildew resistant and so much more.
So what are performance fabrics made from? Well, they are produced from a variety of materials and include but are not limited to things like:
Polyester
Acrylic
Nylon
Rayon
Spandex
So who makes performance fabrics? Well there are quite a few manufacturers out there including Herculite Inc.
Herculite offers a line of performance fabrics suitable for multi-industry use in categories that include: Agricultural, Automotive, Canopies, Covers, Marine, Structures, Military, Recreational Products, and more. Herculite's performance textiles include some of the industrial fabric's best known brand names, including: Architent®, Architent WideSide®, AquatexII®, Herculite® and Colorguard®. For more information about Herculite's performance textiles visit us at http://www.herculite.com/performance-fabrics.
Now that you know a little more about performance fabrics and how they are used in the sports industry as well as other industries, visit us for more information at http://www.herculite.com. Or feel free to call us if you would like more information about our products and services at 800-772-0036.