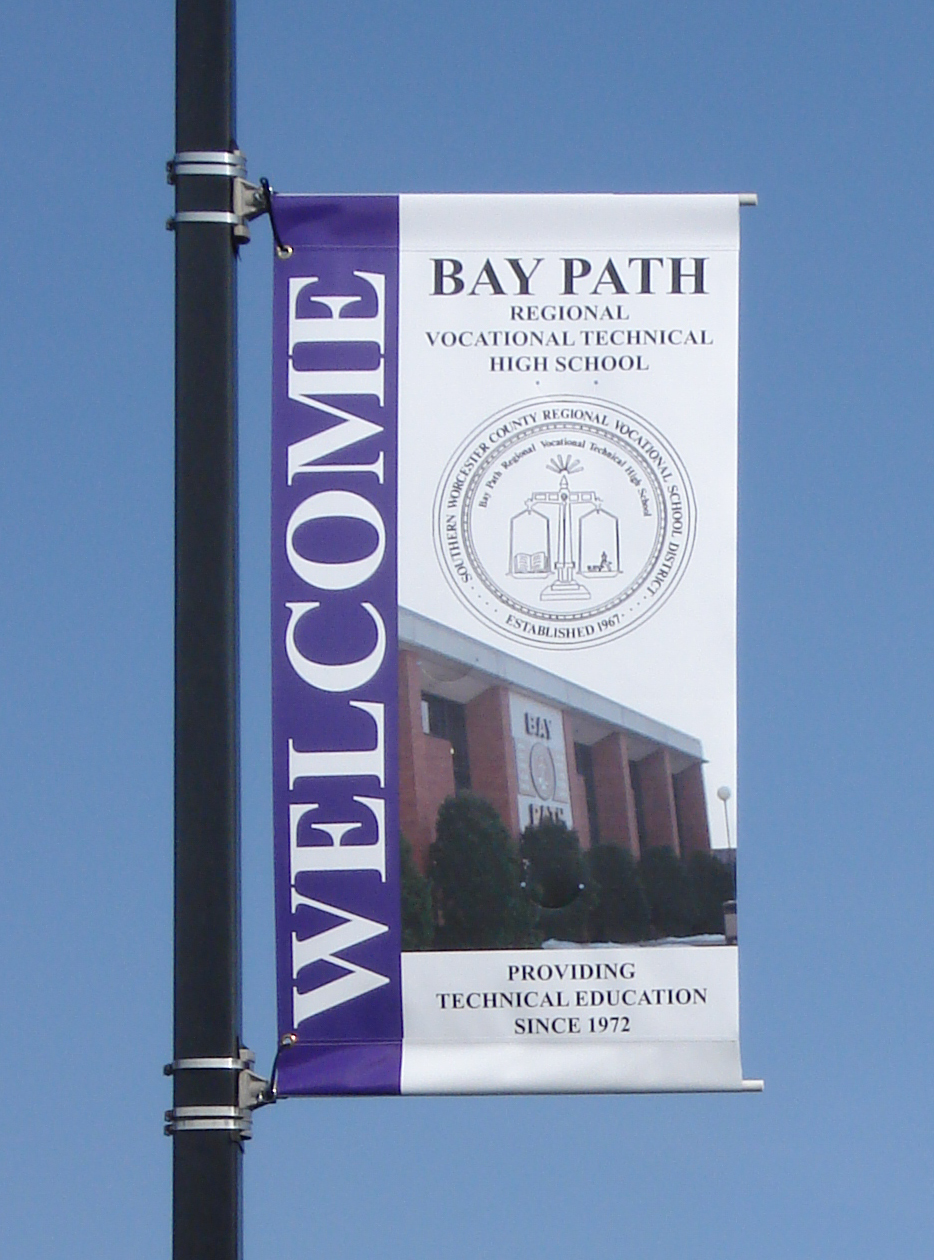 This blog article was written by John Evans, VP of Sales-Graphics at Herculite Products, who has over twenty three (23) years of experience in textile development and innovation. Email contact: jevans@herculite.com
A recent comparison between Bantex® 18 OZ and imported outdoor banner fabrics brings up some interesting and important differences. When comparing features including printing methods, tensile and tear strength, and outdoor UV expectancy, Bantex® comes out on top time after time.
Printing Methods
This is definitely one of the main areas where Bantex® 18OZ is better. This banner fabric is suitable for solvent/eco-solvent, UV-curable, and latex inkjet printing systems, which eliminates any compatibility issues and helps make your outdoor banners versatile and long lasting. Being latex compatible, printers also have no heat-related issues during printing. The characteristics of Bantex ® ensure that the result is of photographic print quality, and your banners will come out with excellent color accuracy and clarity.
Banner Strength
Bantex® 18-ounce two-sided tear strength is 112 lbs. x 113 lbs. while other banner fabrics average 31 lbs. x 31 lbs. This means that Bantex® 18-ounce is more than 3 times stronger than competitive products to help your banners stand up to harsh outdoor conditions. Overall, both the tensile and tear strength of Bantex® is superior to other brands. Tear and tensile are the true measurements of a banner's strength based upon actual laboratory testing – fabric denier is not a true strength indication.
Life Expectancy
If you're intending to produce outdoor banners, one of the important aspects that you need to consider is outdoor UV life expectancy. Bantex® fabrics, provided the banner has been correctly mounted to reduce wind whip, are rated to last 18 months outdoors. Indoor applications will last up to five years. For more information, please download our FREE Bantex® Banner Fabrication Guide, below.
Roll Lengths and Widths
Many of the imported banner fabric rolls are only available in limited lengths and widths, which means that you are restricted in what your company can offer to customers. However, Bantex® is produced in multiple sizes: 25-yard and 50-yard defect free boxes, and 100-yard rolls in widths ranging from 25 inches to 74.5 inches. Bantex 18oz is produced in these widths and an 80 inch width as well. These widths allow for full bleed prints and provide extra material to finish at a true 36" or 72" width. This large assortment of sizes gives you plenty of scope to turn out the specific banners that your customers require.
Quality Assurance
When purchasing Bantex® for your outdoor banners, you'll know that you're getting excellent quality. Bantex® fabrics are manufactured using a core stabilized process that ensures printing stability, and is ISO9001 rated, while the imported brands may have no rating at all. In addition, Bantex® is produced in the USA so you are supporting local industry when you use it. If you would like to find out more about Bantex® 10-ounce, 12-ounce, 13-ounce, or 18-ounce fabric that can be printed on one or two sides, contact Herculite® today. Your outdoor banners will make the statements that you desire!