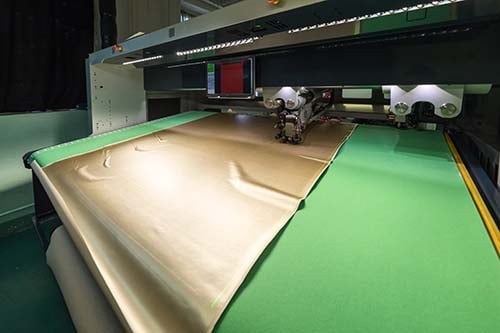 Manufacturers are always looking for ways to keep costs down while expanding revenue potential. To move in this direction, businesses need to take a hard look at which parts of their manufacturing process that are working and which need improvement. Businesses should examine everything from materials sourcing to production workflows to use of automation. This analysis can be useful in determining potential areas for increased efficiency.
To translate this understanding into actionable steps, businesses need to have the right strategic focus. Let's take a closer look at three manufacturing strategies that can boost efficiency and improve the bottom line.
Improving production costs of your finished product
Businesses should look at every aspect of the manufacturing process to determine where inefficiencies lie. From the sourcing of materials used in the production process to employee workflows, everything should be carefully examined.
[Free Ebook: Play to Win - Tips for Negotiating With Purchasing Managers]
Ensuring workers are as efficient as possible can be an important part of lowering production costs. Manufacturers should look for bottlenecks and see if any workflow changes may help to eliminate them. Too many employees may be a performing one step while two few are performing another. By better allocating production labor, businesses can eliminate slowdowns that cost time and money. On top of this, looking closer at high-performing employees can help determine improved best practices and trainings that streamline the labor aspect of manufacturing.
Better training can also lead to greater flexibility in your labor force and cut down on mistakes and costly accidents. When workers are familiar with every aspect of the production process, it can be easy to shift them as needed and also help improve overall manufacturing safety. Although it can require an upfront investment of time, this approach can pay dividends down the line.
Besides labor, the most significant contributor to production costs is procurement of the raw materials needed to manufacture the product. Sourcing can pay a key role in both efficiency and the overall quality of a product. If businesses merely look for the lowest price, they may end up with a vendor who provides substandard material and is also unaccommodating. If a business receives an unexpected large order, such vendor may not be able to provide the necessary material in a timely manner. These potential pitfalls must be taken into consideration.
A manufacturer must be sure that their needs align with a vendor's capabilities. Most importantly, the quality of the vendor's product must meet production needs. Manufacturers can't afford to have excessive waste or final products that are defective. To protect against this, they should look for a manufacturer with a proven track record of quality and high performance. On top of this, the material vendor should be capable of meeting varying order sizes and also developing customizable solutions to help improve your production process. Ultimately, a good vendor will be both responsive and adaptive to your unique challenges. In the fabric space, Herculite is a leader in developing custom fabrics and they pride themselves on meeting customer needs.
Deploying new technologies during the manufacturing process
New technologies can serve to increase efficiency and build economies of scale. Although they necessitate a large upfront investment, the cost should be compared to potential efficiency gains as well as any reduction in labor costs. Once new technology is fully operational, it can often allow for faster production with fewer mistakes. Greater factory automation can also reduce the cost of labor and allow for more flexibility to meet spikes in ordering. In some cases, it can even accommodate around-the-clock production without significantly higher labor costs. Although new machines can require additional employee training and lead to short-term slowdowns, they promise greater production capability and overall efficiency after this adjustment process.
The use of advanced machines in production also serves two other purposes: they can help to increase safety, and they provide an overall competitive advantage. Making greater use of machines can help prevent safety incidents and worker compensation claims. In terms of competition, investing in the best machines can lead to both better quality and more uniform production that can serve to distinguish a company's products. Finally, better technology can make it easier to ramp up production to meet unanticipated demand, another competitive advantage.
Entering new markets to increase sales
While your established business relationships can provide a constant stream of sales, it's often valuable to go outside your comfort zone and try to develop new sales channels. This process begins with both market research and talking with existing customers to see how your products may fit some of their other needs. By doing this, you can find new opportunities in the marketplace.
Expanding your reach into other markets can create greater efficiency. The products you are currently making can often be easily adapted to new uses, alleviating the need for new product development.
These strategies provide a guide for how businesses can improve the efficiency of their operations. When vendors can adapt to meet client production needs, it can make the entire manufacturing process more efficient. Looking for a vendor who produces high quality material can also eliminate waste and defects. This can work hand-in-hand with improvements in workflows. Adding new technology to the process can both increase efficiency and productivity, while serving as a competitive advantage.
Once these areas are made more efficient, businesses can find ways to make their products even more valuable by entering new markets. New customers and uses for products can help to increase economies of scale and further enhance overall business efficiency.
How do you lock in the sale when negotiating with penny-pinching purchasing managers? Get the answers in our new eBook Play to Win: Tips for Negotiating With Purchasing Managers.