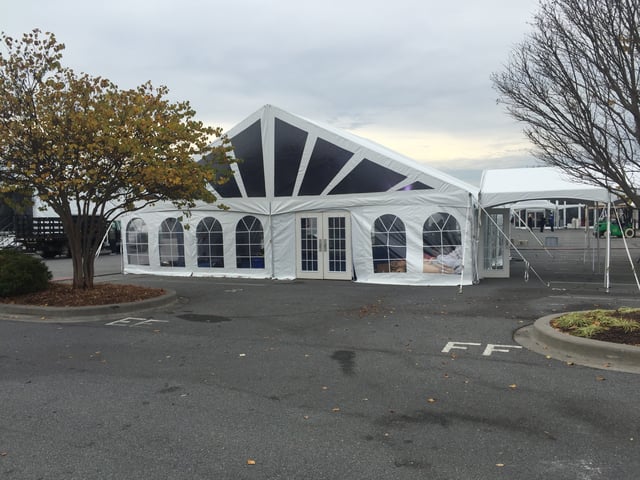 Complicated fabrics requests are common in a diverse swath of commercial, private, and governmental entities. Fabric is easy to take for granted; for many organizations it is a minor detail in the big picture. When you do run into a situation which requires the assistance of a professional fabric organization, you want to work with a company that can powerfully address your needs.
For over 60 years, Herculite has stood as one of the most trusted enterprises in the fabrics industry. The company prides itself on giving clients a high quality customer service experience that makes them feel like the valued customer they are. The company staffs an in-house customer service team that is there to assist customers through all steps of the process, including manufacturing and post-delivery.
The company best able to provide that level of understanding and quality is Herculite. One of the companies that founded the synthetic fabrics industry, Herculite has worked with professional industries as varied as healthcare, military, agriculture, and multimedia. Whether you are a small local business or a huge multinational corporation, Herculite takes the time to understand the fine details of your situation. By dealing with clients operating in a wide range of fields, Herculite's fabrics experts draw from a rich catalogue of experience. Collaborating with team members in other departments allows the company to come up with outside-the-box solutions for unique problems.
A one-size-fits-all approach to fabrics rarely succeeds and Herculite is acutely aware of this. In order to give customers a solution that addresses their concerns, Herculite has established a team of fabrics experts that collaborates directly with clients. This personalized method of discovery involves the team meeting with everyone from engineers and designers to management and executives with the goal of gaining insight into every aspect of the organization's fabric needs. By working closely with stakeholders, the Herculite team is able to solve complicated fabrics issues with a level of personalization few other organizations offer.
Understanding the right way to approach how to deal with fabrics issues is only the first element of Herculite's superior fabrics service. The next step is equally important, and that is the ability to deliver high quality materials. With new technology that improves the efficiency and quality, the fabric industry is always working to improve. The innovative nature of the Herculite team allows the company to provide fabrics that meet the highest professional standards.
Quality products go hand-in-hand with innovative spirit. Herculite products are ISO 9001-certified, which means the company meets the highest standards of the industry. To achieve this certification, the company must provide documentation which proves the company has a commitment to superior value, quality, and customer satisfaction.
Fabrics shouldn't be a huge cause of stress. Working with an organization you can trust like Herculite allows that to be a reality. By combining a detailed approach to understanding needs, meeting those needs through superior fabric products, and backing up their work with customer service, it is no surprise that the company has remained at the forefront of the fabric industry.
Want to learn a little bit more about The Flexible PVC Composite Textile Advantage? Download our free whitepaper.