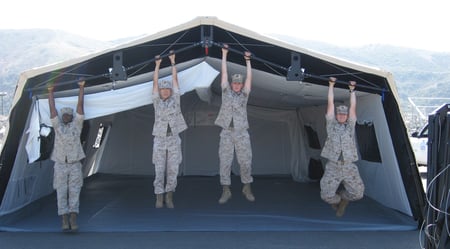 Good shelter is hard to come by on the front lines. Between rain, snow, wind, and the sun, conditions in the field can be daunting.
Eureka! Tent company has been finding solutions to support operations in the field since the second world war. Since then, Eureka has manufactured all-purpose and specialty tents for the armed forces, including mobile hospital tents, barracks, mess halls, and more. They've become a key supplier for the military by introducing new technology to minimize pack weight and improve resilience under the harshest conditions.
What tactical tents does Eureka produce? Here are some of their most popular models:
Modular General Purpose Tent (MGPT)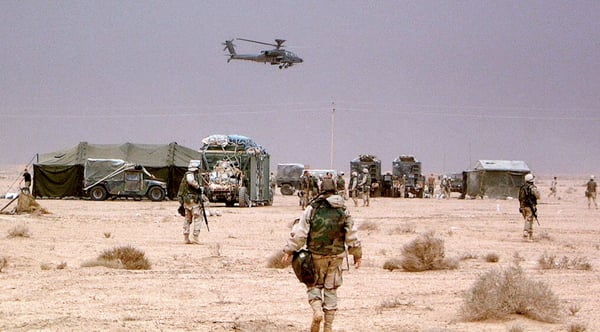 Developed in the late 90's to replace old style General Purpose Tents, the Modular General Purpose Tent (MGPT) remains one of the most innovative tactical tents on the market. The MGPT uses a patented open arch design to distribute wind, rain, and snow loads away from the center of the structure, making it much stronger than traditional tents.
What sets it apart:
The MGPT is built around an internal arch structure that distributes load from rain, wind, and snow more efficiently.
Goes from the pack to mission ready in 40 minutes.
Textile, support system, stakes, transport covers are interchangeable for easy repair and replacement.
Rapid Deployable System
When speed is essential for mission success, the Rapid Deployable System (RDS) is a highly streamlined expeditionary shelter system with a rapid deployment mechanism that's battle tested for top performance. The RDS employs a unique truss-style frame system that's designed to be one of the fastest and most reliable systems on the market. Any point on the RDS frame can withstand 300 lbs of hanging load, making it much more durable than standard "scissor" style frames.
What sets it apart:
The RDS can go from the pack to mission ready in under 10 minutes.
9 sizes available to meet a range of remote base needs.
No need for additional snow, wind, or rain kits.
Eureka COMBAT tent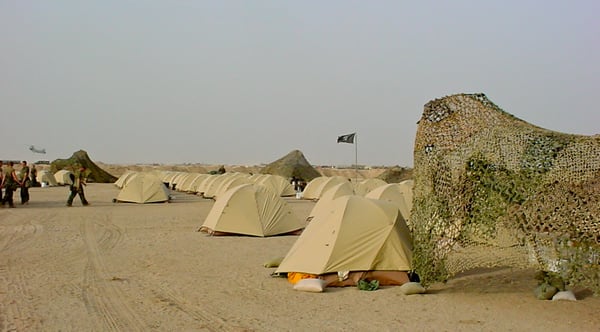 The tents used on the front line need to be warm, waterproof, and rugged, but also lightweight enough for rapid deployment. That's why the three-season, two-man double wall Eureka COMBAT tent stands out from the crowd. This freestanding dome tent features a vapor permeable tent body with a waterproof floor and fly that provides 20 square feet of extra gear storage. Like all Eureka military tents, each COMBAT tent is made to be extremely tough and durable using Herculite military grade textiles.
What sets it apart:
COMBAT can withstand 40 mph winds with 55 mph gusts
Bathtub floor for advanced dryness protection
Dual storage vestibules
Tent, Combat One-Person (TCOP)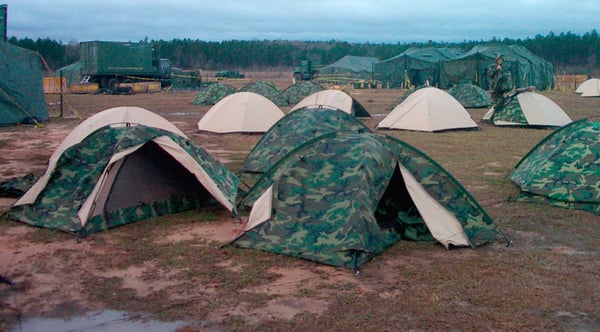 The Tent, Combat One-Person (TCOP) is a front line solution that's made to overcome numerous challenges in a variety of tactical situations. This individual shelter is dry, tough as nails, and fast by design to ensure both comfort and safety in the most difficult environments. The TCOP uses durable materials that exceed government requirements and are designed to outlast any enemy.
What sets it apart:
Ultra-compact one-person design for use on the front lines
Dual storage vestibules with 17 sq. ft. of space
Designed to exceed expectations for repeated mission-use
Herculite's American-made military grade textiles make advanced tactical tents possible.
Learn more about why Herculite has been exclusively made in America since 1958.